Treating a Dog's Ear Infection
Questions
Ask a QuestionHere are the questions asked by community members. Read on to see the answers provided by the ThriftyFun community or ask a new question.
I have a dog about 2 and a half years old. Her name is Darla. She's been having a bad ear infection for awhile now. It seems to get worst. I hear vinegar and peroxide help or olive oil. Please tell me what to do. I feel bad. I love her and she looks so irritated.
By KEEP.YOURHEAD.UP4EVA from Los Angeles, CA
Answers
March 2, 2014
1

found this helpful
Best Answer
My standard poodle had many reoccurring ear infections and the vet had given up on him... until we found Zymox from another floppy ear dog owner!
I had excellent results with-in a short time! We picked ours up at the feed store. I have given a bottle out to another gal who's vet was find it difficult to treat her dog too. Worked fast for her dog also! I hope this saves you a lot of heart ache, time and money searching. Ear infections are so painful! Suzanne
March 12, 2014
2

found this helpful
Best Answer
I own cocker spaniels and this breed are prone to ear infections. However, I use Blue Power Ear Wash and you can locate the recipe on the internet doing a search. It works great and is inexpensive and my three cocker spaniels do not have any ear infections and the vet always comments on how clean their ears are.
This recipe is used after each bath and once a month. I just pour some onto a cotton ball and massage into their ears. IF there's an infection, you pour it into the ears and the dog will shake its head, but the liquid will still be effective. Directions how to use this is also provided; just make sure you always shake it well before each use.
Answer

this Question

...
Solutions
Share on ThriftyFunThis guide contains the following solutions. Have something to add? Please share your solution!
My dog had a constant ear problem that even a round of antibiotics didn't cure. I tried every reasonable treatment recipe I could find on the net. I switched veterinarians and this guy knew the fix.
Read More...
My dog had an ear infection and an associate at our pet clinic prescribed the very expensive Otomax. Well on another occasion when we visited for yet another ear infection, the vet, owner of the clinic, recommended 1/2 alcohol to 1/2 vinegar.
Read More...
I have a friend on Facebook who has a German Shepherd with an ear infection that keeps coming back regardless of antibiotic use. She told me she was ordering some meds. I told her to tell me how they worked so I could share here on this site.
Read More...
To help dogs fight and keep ear infections away, give them a teaspoon of Coconut Oil everyday. If you have a smaller dog you can reduce.
Why it works I don't know, but I have a collie mix with floppy ears, she had ear infection every time you turned around.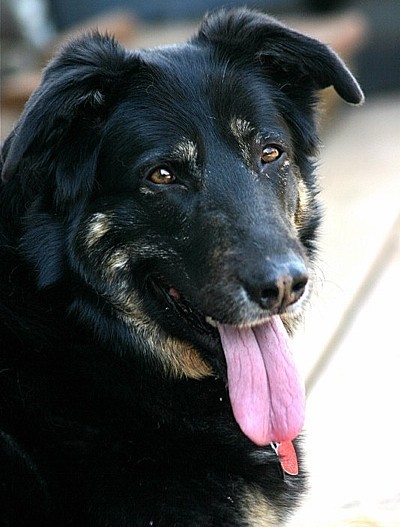 Read More...
June 3, 2011
1

found this helpful
I can't afford the vet anymore, so I'm going to ask you expert fellow pet lovers out there. My mini Goldendoodle has continuous ear infections. I will try to find an ear specialist if I have to. It's not yeast, it's allergies. I'm going to switch her off of Iams because I hear it's full of corn. Anyone else have any ideas? Cady Grace thanks you so much for your input.
By Carol S
Answers
June 6, 2011
0

found this helpful
Best Answer
Here is the easiest method I have found to help alleviate/stop ear infections in dogs and cats. Simply freeze their dry chow for 24 hours and keep it frozen and feed them with this. My vet told me about this and my dog who had almost constant ear infections has only had only bout requiring treatment in over 2 years now! Saves the animal a lot of misery and you a lot of money too. Try it what do you have to lose?
June 6, 2011
0

found this helpful
Best Answer
If you Google homemade pet food recipes you can find some that you can make yourself. That way you are sure of what your pet is getting. And, your animals like it too.
Answer

this Question

...
March 5, 2013
1

found this helpful
My dog is 6 yr old Pit Bull and for 5 years he has had a major ear problem. It's so bad he scratches them till they bleed and constantly shakes his head. It makes him miserable. I have tried everything and I do mean everything. I've spent thousands of dollars on all kinds of drops, antibiotics, and steroids. At one point I was giving him 7 different pills a day.
We have tried a strict food diet because the vet insisted that it was a food allergy (it wasn't). I have tried putting peroxide in the ear to clean them. We have tried different vets and nothing even helps, not even a little bit. We had him on 4 Benadryl every 8hrs (he is 100 pounds) for years, but they stopped working. He is now on 2 Tramadol 50mg every 8-12 hrs (for the pain) and now they don't even help.
I don't know what else to do. This dog is my baby and I feel so bad for him. The drainage from his ears to his throat, I know, gives him a sour throat (you can hear him swallow) and it gives him fevers. The consistency of the stuff in his ears is usually black mucusy gunk and even when I clean them out (he hates it cuz they're so sour). I can't get deep down in the ear, but I can hear it squish around when he shakes his head. If he even slightly hits one of his ears against something he will scream like he is dying.
Now the vet is telling me that my last option is to go out of town and get his ear canals removed for thousands of dollars which would make him completely deaf, but "they say" it would solve his ear problem. I don't want to do this because at this point I don't trust the vet anymore and I don't want to make him permanently deaf and then if I do, what if it doesn't work? Obviously I'm gonna spend whatever I need to if it will fix his problem, but I'm at a loss. I've spent way too much money and have gotten no results. My baby is miserable. Please help. Anyone!?
By Adie
Answers
March 6, 2013
0

found this helpful
Best Answer
My dog has a similar problem. The vet gave me ear drops called "dermotic" - put a few drops in the ear 2 times a day. This has worked really well - almost no problem now.
In between meds you could regually cleanse the ears with 'epi-otic" - put a few drops in the ears then after a few minutes use a cotton ball & wipe all the wax out. These treatments have worked really well for me, are purchased through the vet & affordable. Good luck.
Answer

this Question

...
April 27, 2011
0

found this helpful
Please help! My Lucy (Kelpie X) is 3 years old and has had ear infections for the past 2 years. We have been to the vet 10/12 times and Lucy has just finished her 8th course of antibiotics. Her ears have fluid in them and it comes out brown and smelly. She constantly itches and holds her head on the side. Now her ears are red from scratching. It is nearly impossible to put her antibacterial wash in there now as she hates it so much. She is on a diet of roo mince, veggies, and yogurt. We tried diluted vinegar, but it makes her cry and scratch even worse. Please help!
By Stacey from Victoria, Australia
Answers
April 29, 2011
0

found this helpful
Best Answer
My son has a black lab and for years she has also had chronic ear infections. Countless trips to the vet, antibiotics and cleaning her ears constantly still didn't help. I did some research and found this medicine (bought it from Amazon) and it really did the trick. It is called Zymox Otic Pet Ear Treatment with Hydrocortisone. Under $20 from Amazon best thing we ever did for her. If you go to Amazon read the reviews, that's what I did. This is a miracle for the poor dogs who suffer continuously.
April 29, 2011
0

found this helpful
Best Answer
Sometimes chronic yeast infections can be cured by feeding yogurt. Just feed a spoonful with every meal. Use the plain low fat version. If your dog is not suffering from a yeast infection this will not hurt it. In fact, it gives them a nice soft coat but protects against a lot of different types of yeast infections.
Answer

this Question

...
I have a 9 month old Golden Retriever. He has had stomach issues since we got him. He is now doing well with Authority dog food, but he has chronic ear infections. We have done every wash, drop, etc. from the vet and nothing clears it up. Any suggestions? Someone told us to try grain free food. Please help!
By Maura from VA
Answers
February 14, 2011
0

found this helpful
Best Answer
I work in the pet food industry and this sounds like an allergy to a food product. Most of the time it is to chicken and most dog foods contain chicken in some form. You need to find a limited ingredient food. Natural Balance, Wellness Simple Food Solutions, Blue Buffalo Basics and California Naturals are some brands that might work. I would do a search on the internet for dog foods with limited ingredients. You can contact me if you need anymore help I will be glad to see what I can do for you.
Answer

this Question

...
January 21, 2014
1

found this helpful
I have a home remedy that lots of people swear by to cure the smelly black hard clumps in my Poodle's ear. It includes boric acid. Is this boric acid the same as what kills rodents or is it a different boric acid? I have the powder boric acid, will this suffice or should I have liquid from the pharmacy?
By Latonya W.
Answer

this Question

...
How much Vagisil do you use for severe infections in the ear?
By samnatha from Corning, CA
Answers
February 22, 2011
0

found this helpful
Best Answer
I am not sure Vagisil will do anything for the infection but stop the itching. But Monastat will, if the dog has a fungal infection. You can get the drug store brand, and it will work just as well. It won't take very much of it, so 1 tube will do a while. Colloidal Silver will also kill the fungus, or any bacteria in the dog's ears if used regularly, will keep the infection down.
Answer

this Question

...
Related Content