If you have some older flower pots, refurbish them with a coat of fresh paint. If you have any creative recycling ideas, please share them with us.
Thanks for reading,
Jess
This newsletter is powered by you. Share your ideas and earn cash by entering recurring contests, in a variety of subjects.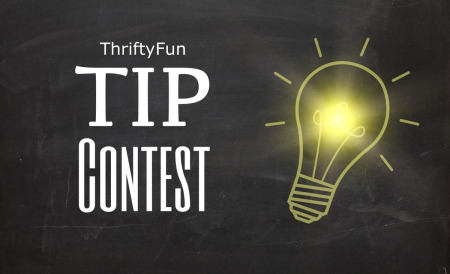 Send in your favorite tip on thrifty and frugal living. Tips selected for publication are entered in our Thrifty Tip contest which awards $50 to the best tip. Click to enter!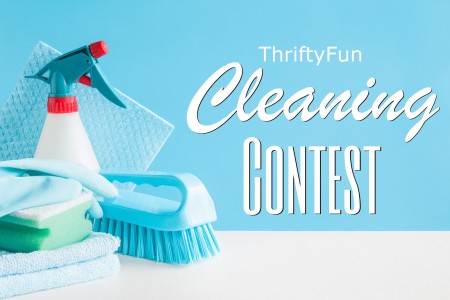 Send in your favorite advice on cleaning, household chores and laundry. Tips selected for publication are entered in our Cleaning Tip contest which awards $50 to the best tip. Click to enter!
Today's Featured Post
By Ana
I have a lot of hanging basket pots that are in good condition and would be a waste to throw away! Repurpose and recondition is on my mind. Hmmmm. With cleaning them up and adding spray paint, my pots have a fresh updated look for the fall season. Here's how!
Today's Pages
Today's Posts
By 15mhhm15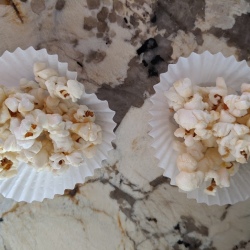 Do you love popcorn? If you do, you should try this easy, only 4 ingredient popcorn recipe! Popcorn tastes super yummy that it won't last.
---
By lalala...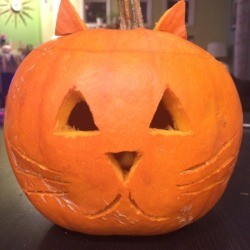 My 2 year old son picked out an adorably small pumpkin at the pumpkin patch this weekend. I prefer to freehand whatever I carve on my pumpkins and needed a simple idea that I could fit on a small pumpkin. I decided to make his pumpkin into a kitty, since he loves kitties!

---
Carrot Pineapple Walnut Quick Bread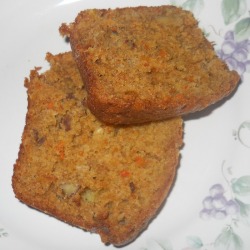 Check out how to make this is a delicious dessert bread with this short video.

---
Dear Webby's Joke of the Day
I was talking on the phone with my son, who was stationed in Hawaii with the Air Force. He was explaining how the troops were learning to scuba-dive. They used the buddy system, he said, and occasionally dived into shark-infested waters.
Listening on the extension, my daughter asked, "What do you do when you see a shark?"
Said my son, "Swim faster than my buddy."
Read More Jokes Here: http://webby.com/humor
Answer Questions and Earn!
We are giving away $200 in Amazon gift cards (US only) for people who answer recent questions on ThriftyFun this month! Gift cards will be awarded to the top ten users who answer the most questions this month. Prizes will be awarded as follows: 1st - $50, 2nd - $40, 3rd - $30, 4th - $20, and 5th to 10th - $10.
Today's Questions
ThriftyFun Contests