October 6, 2013
This page includes a list of all the articles published on this date. Use the navigator to select a different date.
Articles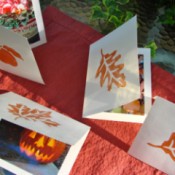 Easy Fall Greeting CardsSend a fall message to your friends and family! These cards are so fast, easy, and thrifty! I did these four before breakfast (but after coffee) recently. I found some craft paint and a few fall themed stamps at a craft recycling store.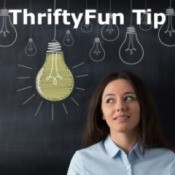 Removing Stains from White Counter TopDampen the counter top and sprinkle some good ol' baking soda (sodium bicarbonate) on the stain, just enough to cover it. With a little elbow grease, the stain will vanish.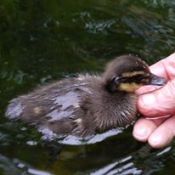 Paddlesocks (Khaki/Aylesbury Mix Duck)We bred Paddlesocks last spring. Her father is an Aylesbury and her mother a Khaki Campbell.


Questions