June 11, 2020
This page includes a list of all the articles published on this date. Use the navigator to select a different date.
Pages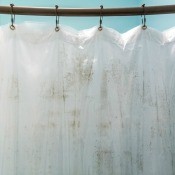 Using a Shower Curtain LinerA shower curtain liner can be helpful with a cloth shower curtain that hang outside the tub. The liner may to be washed in a machine if it gets grungy, or weighed down if it billows toward you.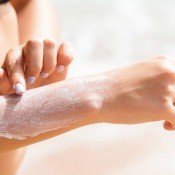 Using Expired Sunscreen as LotionWhen you have sunscreen that is past it's 'use by' date, you should not use it to protect your skin from the sun. It could possibly be useful as a lotion, if you are certain there is no bacteria present.


Articles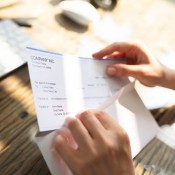 Frugality And A Question Of MoralsI recently voiced my opinion, maybe too loudly, on a post about asking for extra condiments when dining out. I felt keeping extra condiments automatically given to you was OK, while asking for extras to increase your at home stockpile was not.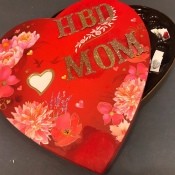 Upcycled Valentine's Candy Box Birthday GiftI always save packaging in case myself or the kids want to make something or use it for crafts. I finally thought of a great idea and gift for my mom for her birthday using this Valentine's heart candy box.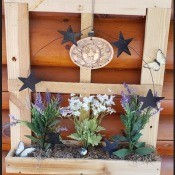 Decorative Junk Wood Window FrameWe recently got a new dishwasher and in the bottom of the box was a wooden frame. I couldn't throw it out so I made a window box out of stuff I had on hand.


Questions