Budgeting for Christmas
Solutions
Share on ThriftyFunThis guide contains the following solutions. Have something to add? Please share your solution!
I start grocery boxes at the end of February for the next Christmas holidays. I keep a list of things I buy regularly, then wait until they are on a super sale and stock up on them. I start with non-food articles like cleaning supplies, then start stocking up on things we use everyday, like our childrens' aspirins, razors, toilet tissue, etc. Later in the summer I start purchasing canned goods, salad dressings, etc.
In November, I start picking up party crackers, peanuts, even dog food. When it comes time to buy the Christmas goodies, the grocery money is freed up for treats and all the extras. The surplus groceries usually last until the end of January at least, giving me a break in the budget.
I started doing this several years ago, and couldn't believe how much it eased the Christmas spending. Just make sure to check the "best by" dates.
By Mother of 5 from Nova Scotia
Start new rules for Christmas gift giving now!
Now is the perfect time to discuss with family and friends that maybe it's time to rethink gift giving for next Christmas.
In our opinion, Christmas is for the young children and once they reach 20 years old, cease to exchange gifts among every family member. Have each family only exchange gifts within their own family. Sure saves time and money, trying to figure what to buy! Merchants may not like this!
I think everyone may be relieved; discuss the subject now, not when Christmas is approaching. See what happens. This has worked very well in our family, for us it is the great-grands, others it is grands, cousins, nieces and nephews. Everyone in our family enjoys this.
Our children and grandchildren came up with this idea/suggestion about 4 years ago, we were in agreement too! Everyone in the family only buys gifts for our great-grands. Also, we have a heavily decorated interior Christmas house with trees all over the house and lots of white decorative lights! Kids love it, it's gotten to be a tradition! :o) It has always been the tradition that everyone comes to our house for Christmas dinner. It is truly a stress free festive time of year for everyone.
By Syd from Dunkirk, MD
This tip is late for this year but (I think) invaluable for the years to come. Get a Christmas Club account at your bank. They either deduct a set amount from your checking account ($20 a month or more) or you deposit monthly. It runs for 10 months and at the end of the time Oct/Nov you get a check for the years' amount plus interest. I'm careless about putting money by every month, but if it's not in the account, I can't spend it and then I have a lump sum when I most need it. One year I had to draw out the accumulated dollars in the summer, but I've done this for a long time.
By Susan from Bristol TN
I use credit cards sparingly, never carrying a balance (the credit card companies hate people like me)! And I use only cards that give me rewards.
That being said, I always use any coupon or sale that I can get my hands on all year long. If the sale items and/or coupons are not for an item that is needed at the present time, I purchase items to be used as gifts later on whether for a birthday, anniversary, shower, or Christmas. These purchases add up to nice rewards.
I never use my rewards points for myself. I always accumulate them until they are about to expire, and then purchase a large gift for someone special, for free!
It is amazing how little I spend during the month of December while all my friends are frantic to pay their bills come January!

Source: I have learned to be frugal out of necessity.
By Faye from Weedsport, NY
Question:
On New Years Day I start my Christmas fund. Everytime I write a check, in my check register, I round it off to the next dollar and forget about it. After a while you do it automatically and boy does it add up. It is also easier to subtract for your balance (no cents, to fool with). As of today I have $258.00 in the bank for my Christmas fund. It's a lot easier and more fun to buy for Christmas every year instead of worrying about spending your bill money in December. Several of my friends have started doing this and they enjoy Christmas a lot more, too.
By BARBARA from WIGGINS, MS.
Answers:
10% In Savings Each Pay Period
My problem would be that when it came time to balance my check register it would be off, I wouldn't remember why and would end up spending to much time trying to figure it out. But that's just me. All in all I think it's a good idea. I simply transfer money to my saving account every time I get paid. I put 10% in.
Save the Change
I do the same thing with my checks. Also, when I make a deposit I round down to the nearest dollar. All that odd change really adds up. Ronda
By austin95mom
Cut Out Gift Exchanging
This sounds like a real good idea and not just for saving for Christmas. Could be saving for a new couch or to have extra spending money for a trip. We cut out a lot of gift exchanging and that makes Christmas much nicer for us!
By Debbie52
Change Piggy Bank
Being the Mom of several cats, unexpected vet bills can really bust my budget, so all the loose change from my pockets or purse I get during the day, end up in a special cute piggy bank just for them. 25 years and several cats on, I have only ever once had to dip into my own bank account to cover a (humungous!) vet bill. Usually, there is money enough in the cats' piggy bank, that they can actually lend me money in a tight spot, be it for xmas gifts or whatever! A win/win situation!
By feemayl
"Keep the Change"
Bank of America has a "Keep the Change" program that can be attached to your checking account. Every time you use your debit card to make a purchase the amount is rounded up and then put into a savings account. I got the basic savings account that was free as long as you made at least one deposit a month, and that deposit is made when they transfer the money from checking to savings. So both my checking is free (direct deposit) and my savings account.
By JMRoss
ING Savings Account
This is a really good idea! My method is putting a set amount weekly in an ING driect savings account. Its a very small amount (10). I would waste that much on coffee each week! I cant instantly access it (takes 2 days or so to transfer into checking from ING) so its safe until xmas shopping begins. It sure makes the holidays easier on the wallet!
By Kerry
Save Your Dollar Bills
This is a great idea. What I do is save my one dallor bills. These add up fast also.
By Autumn
December 8, 2011
2

found this helpful
Entertaining can get expensive very quickly, especially during the holidays. Here are some helpful hints to to keep you under budget this Christmas season.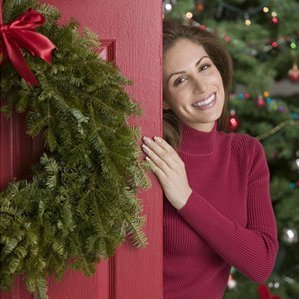 Link: http://www.allyou.com/budget-home/money-shopping/holiday-entertainment-00411000073803/?xid=aybl-dec
Read More...
December 8, 2011
1

found this helpful
Here are some simple ideas to help you stay within your budget this Christmas and still have a wonderful time with your family.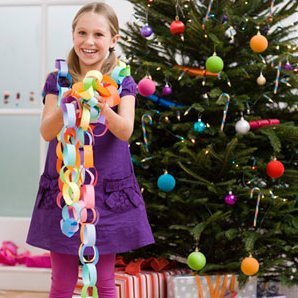 Link: http://www.allyou.com/budget-home/money-shopping/holiday-activities-00411000073805/?xid=aybl-dec
Read More...
Set a budget TODAY for your gift giving this year. By setting a limit and sticking to it, I've saved a ton of $. So often, don't we all just pick up a little extra and a little extra over and over?
Read More...
Related Content