Shopping After Christmas Sales
Solutions
Share on ThriftyFunThis guide contains the following solutions. Have something to add? Please share your solution!
December 28, 2009
6

found this helpful
Today is Christmas and in 24 hours or less the sales begin. Several of these tips, I have seen from others, but since my mother used them quite effectively, I want to add them to my list.
Save all Christmas wrapping paper (ragged edges can be trimmed to fit a smaller size gift!).
Start thinking a year ahead (exp: if a little girl receives a Barbie, look for clothes and accessories throughout the year, to give NEXT Christmas).
During the next week of sales, get as much of your shopping out of the way as possible (you can't be much more exhausted) and everything you will need next year is now on sale!).
When those groups you belong to start planning monthly meetings, ALWAYS request the Dec meeting (mother's reasoning: house is already clean and decorated, party supplies bought on sale already, meetings end on time or early due to other obligations, plus good time to try new recipe before inflicting on family).
Before heading out to the sales, have a list of all gift giving events during the upcoming year (birthdays, weddings, anniversaries, etc.). Even if the event won't happen for the next 11 month,s you will feel good that you neither have to pay full price or go on a frantic last minute search.
Children WILL forget exactly WHAT gifts, games, etc. you buy, if you tell them it is for their cousin, friend, neighbor.
Get a few extra things for unexpected giving (the last minute birthday party, shower gift, etc.) Sorry this post is so long--guess I'm thinking too much about being a child again
Source: My mother's advice given over many years
By Patty from Galveston Island, TX
I am a power shopper after any holiday day. What I look for are things that can be used other times of the year, for other reasons than what it is sold for.
Christmas/any holiday themed disposable cups/plates can be used for fun for the grand-kids or as a plate holding goodies for anyone anytime.
My biggest find is to pick up all the foiled/different but plain wrapping paper after Christmas to be used all year long. Got some pretty plaids too! I have used them for gifts as well as bulletin board decorating at church (there are several that need updates all the seasons.)
Another thing I use for bulletin board backgrounds, etc. is orphaned rolls of wallpaper. Many thrift stores have them for $2.00.
By TandT Grandma from Benson, MN
The day after Christmas is the best shopping day of year. I buy wrapping paper in solid colors, stars, plaids, anything that is not a Christmas Pattern and I get it for 50 to 70% off. This way I have wrapping paper all year long. I also buy some of the gift packages of children's gifts, men's gifts, and women's gifts, and put a box in my closet. I am ready for any birthday all year long, and still getting them 50 to 70%. What a bargain.
By Kimberly S. from Lakeland, FL
The Christmas frenzy and day after frenzy is over and retailers are still trying to move merchandise from their shelves. Now is the time to shop if you can think ahead some. I gather up my discount bucks I got from buying before Christmas. While I was out before Christmas, I gave out my email address and got more online coupons. Any special day passes I may have gotten, I get that too. Just to make it a little bit better, I can shop on senior citizen day and take my mother or sister.

A recent trip to a popular department store had me buying Christmas and Thanksgiving items at 95% off. Seasonal items will be the heaviest discounted. Avoid food items because they will not save well. Wrap scented candles in cellophane and store in a cool place to extend their scent.
With the stores trying to rid themselves of Christmas inventory (Target is now 70% off!), you can score some pretty amazing deals that aren't just bound by a December holiday. Small toys are perfect for Easter baskets, and red and white themed chocolates are perfect for Valentine's Day! The haul below retailed for over $20 and will fit nicely in my toddler's Easter basket for only $6. Now if only I can find a place to store it.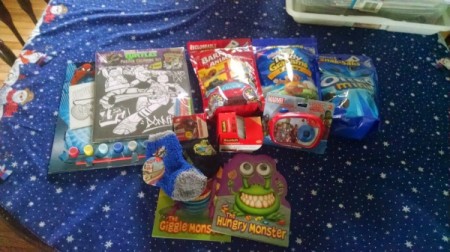 I just bought this gourmet coffee for 30 cents! The original price was $3.99. That's a 92% savings. There is plenty of winter weather left to enjoy it. The Christmas package is the only reason it is so inexpensive.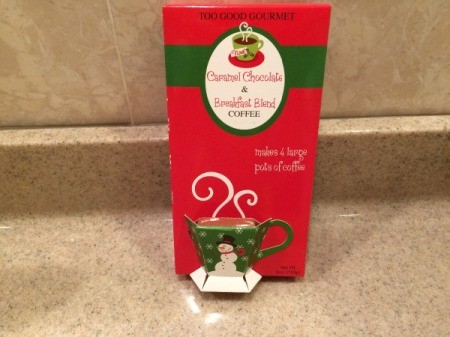 To save on hostess gifts, I purchase hand towels, kitchen towels, and cloth napkins all year long when they go on sale after any holiday. They are wonderful hostess gifts or stocking gifts at Christmas.
Read More...
Shop the 'After Christmas' sales (or any other holiday), to buy inexpensive treats or other items that have been marked down for friends or people that you might have forgotten to pick up a gift for (or stock up for your next gift giving event)
Read More...
January 11, 2015
0

found this helpful
This is a guide about shopping holiday clearance sales. Many great deals for next year's celebration can be found at after holiday clearance sales.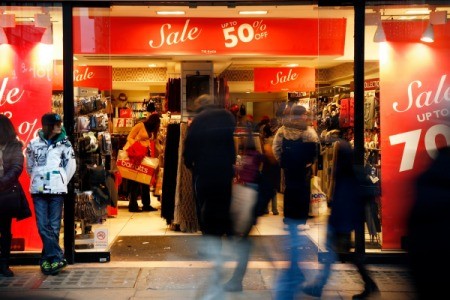 November 11, 2005
0

found this helpful
Be sure to shop after holiday sales aisles. These aisles might not be close to the front of the store, so ask if you can't find them.
Read More...
January 5, 2005
0

found this helpful
Wood stoves come on sale after Christmas. I first purchased one that was not welded together. Big Mistake! Downdrafts would fill the house with fumes while we slept. I got rid of it for one that is sealed.
Read More...
December 21, 2004
0

found this helpful
Have a list of items that you really need before you shop sales. No point in having a lot of multiples of Christmas supplies that you won't use, no matter how cheap they are! They take up storage space. By Syd
Archives
ThriftyFun is one of the longest running frugal living communities on the Internet. These are archives of older discussions.
December 28, 2009
0

found this helpful
What are your tips for shopping the sales after Christmas? Post your ideas below.
Answers:
After Christmas Shopping Tips and Ideas
Check the ads in the paper so that you have a general idea of what you're going to buy. Because of crowded conditions, I like to try and make a list to shop as quickly as possible. Use those coupons!!! Most stores have great sales on even general merchandise after Christmas. So, take coupons for your regular products, as well. It may be a good time to stock up! (12/29/2004)

By Erin814
Shopping Holiday Clearance Sales
Shop the clearances after each holiday and keep an open mind - Christmas sets can be split into gifts for Valentine's and St. Patrick's Day. Some stocking stuffer candy sets that don't have a Christmas theme can be given as part of a birthday gift.
By Angel (01/10/2005)

By ThriftyFun
After Christmas Shopping Tips and Ideas
My idea of shopping after Christmas, is to lay low, cause I'm broke! LOL! (4 kids) I believe in coupons, but don't come across them very often. I stood in line behind a lady at the drug store for 20 minutes while she exercised her thrifty coupon adventure and I didn't mind, was amazed at the money that she saved. She was totally organized! Really put that store clerk through her paces on the till! LOL! (01/11/2005)

By
After Christmas Shopping Tips and Ideas
Mom had a thing about Hallmark tree ornaments (some are really nice) and Hallmark wrapping paper (I did most of the gift wrapping and I think that's the best there is). After Christmas she'd buy this stuff, and some bows and cards and such for half price. The Hallmark vendors here run half-price sales every year after Christmas. And of course there are many good specials on gifts for next Christmas too. Also anything you might use in a fruitcake, etc. I would avoid buying any high-tec or electronic stuff for next year though, because the price will probably have come down by then.
(01/17/2005)

By Alphtoo
Mark Downs After Christmas
Watch those stores for super duper mark downs on Christmas wrapping, tags, cards, etc. Did I ever get bargains. I purchased 50 foot rolls of Christmas wrappings (and it was the classy stuff) for $ .25 per roll. Tags were 100 for $ .17. The cards, I passed on as I have enough for the next 5 years. In the event that you, like me, purchase enough cards to take you through many years just make sure that you keep them in a nice dry spot and in an area that no odor will affect them (like a musty cellar or an overheated attic) and also make sure that there is no greeting inside of the card that mentions the year. How embarrassing that would be to see for example, MERRY CHRISTMAS and HAPPY 2004, when indeed 2004 has come and gone.

By joesgirl (01/18/2005)
Related Content