Making a Thread Spool Christmas Ornament
Solutions
Share on ThriftyFunThis page contains the following solutions. Have something to add? Please share your solution!
Start now and make ornaments for your tree. A lovely way to use up your empty thread spools! Works equally well with plastic or wooden spools, big or small. Great to use as package decorations or to give as gifts to friends/co-workers!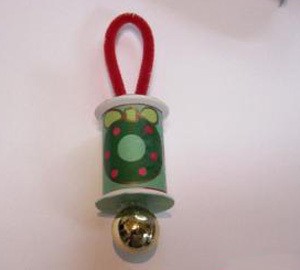 Approximate Time: 10-15 minutes
Supplies:
Christmas gift wrap paper
empty thread spool
glue
chenille stem/pipe cleaner
ruler
scissors
small Christmas ball ornament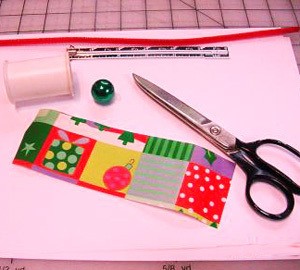 Instructions:
Cut a strip of Christmas gift wrap paper wide enough and long enough to cover the body of the spool (the area where the thread used to be.) You can also use scrapbook paper or ribbon if you prefer.
Glue the paper strip to the spool overlapping the edges
Sit the thread spool upright on the wrong side of another piece of your paper and trace around the spool end.
Cut out two circles of paper and glue one to each end of the spool.
Cut a tiny opening in the bottom circle of the spool covering. This will be made at the location of the spool hole.
Put a little glue around the top of the small ball ornament and stick it into the spool hole. (I used hot glue for this part so I wouldn't have to wait for the ball/spool connection to dry.) If regular glue is used, allow ornament to rest on its side until ball/spool connection is fully dry.
Cut a chenille stem to 6 inches (longer or shorter if you prefer) and bend in half.
Put glue on the stem ends and insert into the top circle of the spool covering at the location of the spool hole. You can feel the hole if you press on the end of the spool with your finger. (You can also use a ribbon or other type string as a hanger.)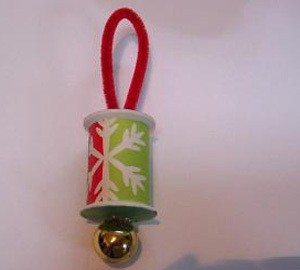 These ornaments are super cute and very lightweight. Use your imagination to create truly unique ornaments.
By Pam from McMinnville, TN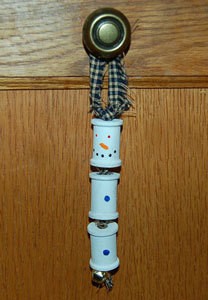 Every year my kids and I make a handmade ornament for their tree and one extra for the family tree. This is what we came up with this year.
Supplies:
wooden spools
white acrylic paint
clear sealant
homespun fabric
jingle bells
paint for eyes, nose, and mouth
Directions:
I found these wooden spools on clearance on Hobby Lobby, but they have these at Walmart for 8 spools for $2.00. We started out by painting the spools with white acrylic paint and clear sealant. Let dry for 5 minutes each.
I ripped a piece of a 12 inch homespun fabric, strung it to the jingle bell, and tied 2 knots.
We strung the first spool and tied 2 knots, second spool and tied 2 knots, and strung the third spool and made a loop big enough for it to hang, then tied a knot.
We added the eyes, nose with paint. The smile we used was black puffed paint. It didn't cost much to make at all, less than $3.00.
Enjoy.
By Bonnie from Norman, OK
This cute Santa ornament is easy to make, starting with a red thread spool. This is a page about making a spool Santa ornament.