April 28, 2010
0

found this helpful
Best Answer
I think your answer is actually written in your question. The minute I read peacock blue I could see your vintage reception decorated with peacock feathers and color accents in the peacock feathers as well as purples, pinks and white. Iridescent Christmas balls can fill up vases or bowls. Mixtures of dried flowers with silks or fresh ( dried because fresh flowers were really hard to come by not to many years ago). Tea lights are very cheap and make everything more romantic.
The more candles the better. Strands of pearls draped through out your bouquet, the bridesmaids flowers, and flower arrangements. Lots of tulle bunched up as table swags and chair cover bows with white Christmas lights through out the swags.
You can rent table linens in any color that you want or you can buy used white linens (cheap) from linen companies and dye them to meet your own color needs.
You don't say how large your community is but check rental places and don't just look at what they rent for weddings but look at all of their available holiday things, Mardi gras, Christmas, Easter, graduation, and other holidays all have great things you can "borrow" from and enhance your reception. Please let us know what you decide and post pictures. Good luck and most of all make sure you enjoy every minute of planning and the actual day. Document everything in film as your wedding is one of the most important days of your life and it goes by so fast.
May 10, 2010
0

found this helpful
Best Answer
I am planning a vintage wedding for my daughter. Kind of a 30's glam with a Paris feel. Instead of a sign-in book, I bought a little black typewriter on ebay. It is from the 30's. Shiny and cool. I also bought a bunch of vintage postcards on ebay. People will type a message on the postcard and put it in a vintage mailbox. Also from ebay. This added up to about $150.00. A lot for a sign-in thing, but it sets the feel for the wedding and is our only real splurge. My daughter and her fiancé are world travelers, so it fits them to a T.
For the music, I found some very wonderful older French music at the library (available at Amazon). A company called Putumayo puts out a whole bunch of world music with a cool vintage jazz sound. The ones I like best are: Paris; Acoustic Cafe; and French Cafe. I wanted to do more of a 50's theme and use Frank Sinatra, but my daughter doesn't like that. She is loving all of my plans for this cool French, vintage feel. We are doing black and white with touches of deep yellow. I am having the friends doing the food wear aprons (I am making them to keep the cost down) out of white with black French toile. The tables will have black tablecloths with antique-white French-looking pot with an orchid in each. This would be too expensive, but they come with the reception site. A flower store's green house that has been converted into a beautiful reception center. I am having too much fun with this theme!
Good luck!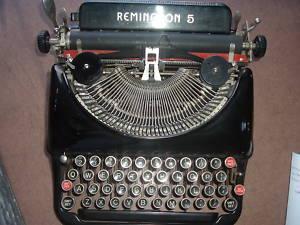 April 28, 2010
0

found this helpful
What era are you thinking of. Vintage can be nearly any period that isn't current, with your color choices it could be the 60's.
April 30, 2010
0

found this helpful
Thinking 1950's timeframe. I found a 1953 Modern Bride Magazine and have been using that as a manual for ideas and such...but would love more :)
April 30, 2010
0

found this helpful
I actually got this idea from a funeral and a wedding. Right by the sign in book, there were black and white, or sepia (brownish) photographs of both sets of parents, grandparents, and the bride and groom. I don't know what era you're going to use, but this display was really touching.
You might use only candlelight where ever you can in the room. Candles with glass containers - can't think of the name but the glass is open at both ends, usually it comes in different shapes. You can make it a black and white dress affair.
Everyone has to wear black and white and the pictures come out awesome. Sorry, I just remembered you have beautiful colors you're working with.
Can the bride wear her mom's, grandmother's, mother in law, etc., wedding gown?