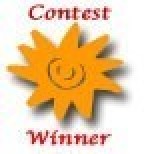 With the economy like it is these days, it may be difficult to afford the holiday tree this season. Here is a simple solution. While kids are so young they will not always remember the decorative Christmas tree with presents underneath. Bottom line, trees are expensive!! Real OR fake. Instead of a tree that may shed, cause allergies, or one that you have to pay $300 for, why don't you make your own? This is a money AND space saver.
All you have to do, is find some wall space, get a nice sized roll of paper, (however big you want the tree to be) and paint, color or draw a tree! Have the kids participate. It is a fun project for everyone and you also get a chance to bond with your child(ren). Be creative with it. The possibilities are limitless! For instance you can use glitter for garland, put up baby pictures as ornaments, use it as a height/weight cart, stickers, doilies, etc. You get the idea!! On that special day you can even put your gifts underneath.
This is a Christmas idea that involves the whole family and is something that you can pack away and keep forever as memorabilia. The paper tree is something that kids look forward to every year and can be carried on for generations. So, if you're like me and many other Americans, then why don't save some money for your kids this year and put up a paper tree. God bless and have a Merry Christmas!
Source: I came up with this idea a few weeks ago. I have also posted it on mommy.com. Just trying to help out mothers like me.
By Erin from St. Louis, MO