When it's time to transplant my seedlings into larger pots, I usually have a good supply of recycled plastic yogurt cups. But this year, I ran out of them. This turned out to be a good thing as it forced me to try something new. And probably even better.
I went to my stash of paper towel tubes that I save for kids' crafts. I found that I could get 3 pots from one tube.
After cutting the tube into thirds, I cut 3/4" slits around one end of the tube. Then folded the cut parts in to form a bottom for the pot. A bit of tape will keep it secure. You'll remove the tape before planting if you intend to plant the tube pot in the ground along with the seedling.
Fill partially with soil and tuck your seedling into its new pot. Add the rest of the soil and water. By the time the seedlings are ready to plant outdoors, the pot should be softened up considerably from watering and will add good stuff to the soil.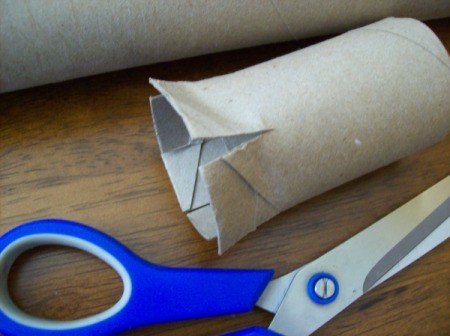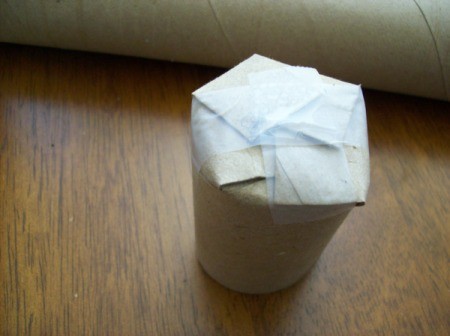 It might be necessary to open up the bottom and tear the pot somewhat in order to allow roots to reach the soil easily. Or you can remove it completely if you want and put the used pot on your compost pile.
By ~gloria from upstate NY