About 30 years ago I needed to make some items for our school PTA fundraiser. I bought some wooden curtain rings and some little angels at a craft store and glued the angels into the rings.
I had a good time and sold them all.
Out of those ornaments came a business that has supported me and my kids for all these years. As you can see they aren't quite as simple as the first ones.
Now I make all kinds of sports, pets, and ornaments to celebrate any milestones of the year. I still love it.
Mine are made of wood, using a full woodshop, but you could still make some with the curtain rings and little figures from a craft store. If you personalize, use regular acrylic paints and a 5/0 brush.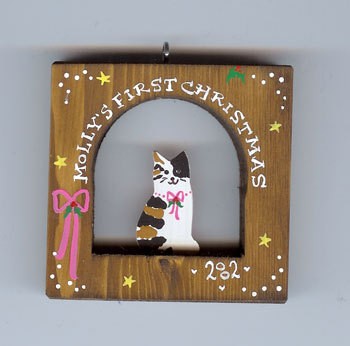 By Jeneene Brengelman from Cincinnati, OH