Neat way to make a paper garland for your tree without tape or glue.
Approximate Time: 1 hour
Supplies:
holiday scrapbook paper
cardboard for pattern
small piece of tape
scissors
pencil
Instructions:
You will need paper that measures about 2 by 5 1/2 inches for each loop. Fold this rectangle paper vertically and then horizontally. It should now be in fourths.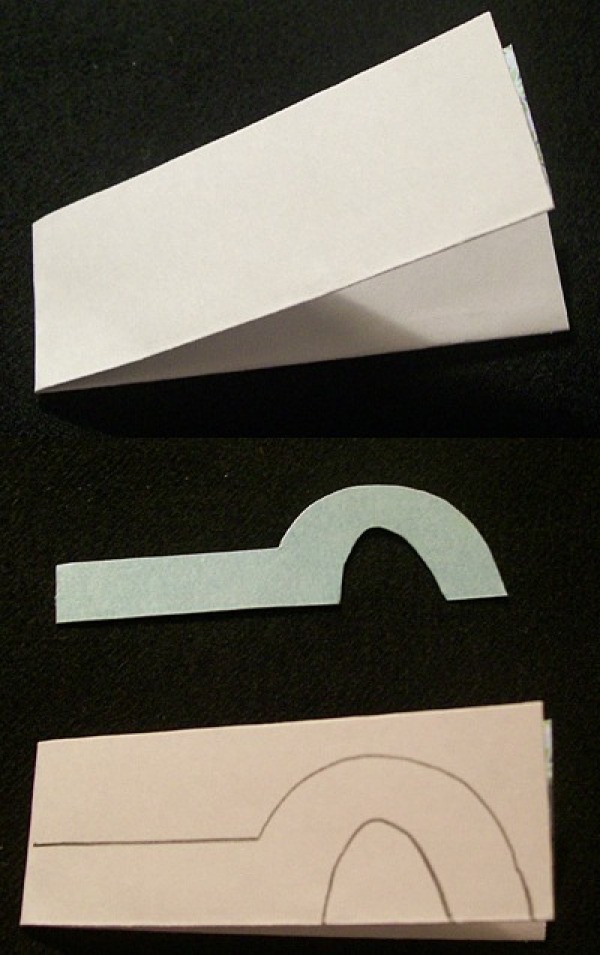 Make a pattern similar to the one in the photo, about 2 1/2 by 1 inch. Trace this in the corner where there are two folds. Cut out
Unfold and refold in half horizontally. Slip one end through the opening of another one which is folded in half, then unfold and bring the two openings together. Go on to the next one and continue until you have the length you want. I hope the photos will explain it a bit better.
Of course you could increase the size of your pattern to move the project along faster. When you are finished, you will need to tape or glue the last chain. Well it's almost tapeless. Great for young children to put together if someone cuts them out.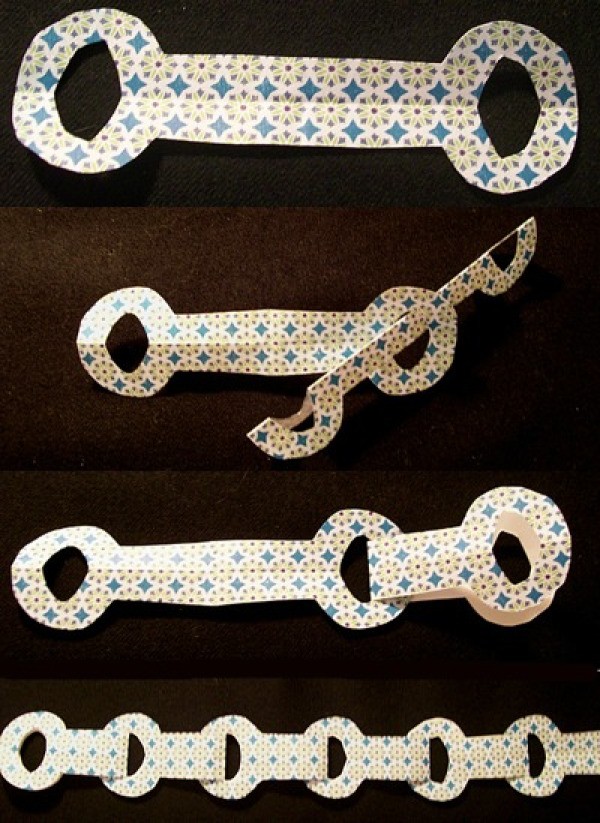 By NoRulesArt from Sunny Florida