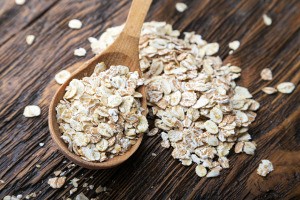 Is it OK to give my dog raw oats or should I cook them?

Dorothy from England

Answers
By scott E. (Guest Post)
September 3, 2008
1

found this helpful
Best Answer
It is good for them. Whole grains are good for us and them. If he likes them, good for him.

Louise B.
Silver Feedback Medal for All Time! 337 Feedbacks
September 3, 2008
1

found this helpful
Best Answer
Are you talking about porridge or actual oats that you feed horses? I think that some dogs like to eat porridge, although it is likely better to feed them dog food. Dogs need more vegetable matter than cats, but I think it would be easier to feed them their own food.
I don't think dogs could digest actual oats, as they do not have the teeth necessary to grind it up. I would say that raw oatmeal would also be difficult for them to digest. They don't have molars like we do to chew up granola!
By Leonie Edge (Guest Post)
September 4, 2008
2

found this helpful
Best Answer
Juliette de Bairacli Levy in The Herbal Handbook for the Dog and Cat, recommends oats, amongst other non-normal dog foods. I think her book is wonderful and my dogs (and cats) are living proof.
Marvelously healthy, with a very rare visit to the vet ie not one in years!

September 19, 2008
1

found this helpful
Best Answer
I like the 1/3 rule of thumb below.
Personally, I would Not feed my dog raw oats and the reason for this is that they will swell with the liquid of the bile in their stomach.
It is easy to cook and would be much better.
Rice is a good alternative also.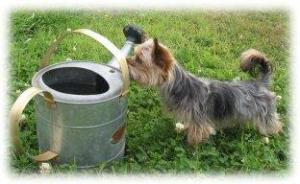 January 18, 2016
2

found this helpful
Best Answer
my kelpie loves rolled oats. raw with milk. he also spends his days rounding up sheep. He is very fit and healthy. He has two meals a day. morning chicken with rolled oats and linseed meal and grated raw vegetables like carrots.
tea rolled oats with milk. He also gets raw chuck bones. Personally I would not feed any of my dogs with a prepared tinned food as I don't think it is worth the money.

Jess
Silver Post Medal for All Time! 267 Posts
April 10, 2017
1

found this helpful
Best Answer
I did a little research and most sites suggest cooking the oats first, to add moisture and prevent dehydration. I don't think there would be too much concern as long as it is mixed with another food that is relatively moist. But I wouldn't feed them straight raw oats, not that most dogs would be interested in that.
Read More

Answers