Summer Fun for Kids
Gardening Tips and Advice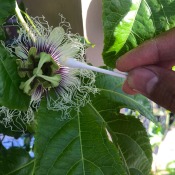 How to Hand Pollinate PassionfruitIf you have passiflora (passion flowers) growing in your garden and wish for fruit, you may have to take some extra steps. Hand pollinating the flowers is easy and can increase the your passionfruit harvest.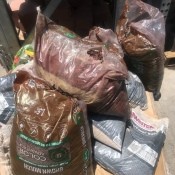 Open Bag Garden Items Are 50% OffOften nurseries and big box garden centers will sell open bags of garden soil, mulch, etc. at a discount. It can be as much as 50% off. So if the open bag is not marked, check with a sales associate. There is generally not a lot of product missing; it is another good way to save on gardening supplies.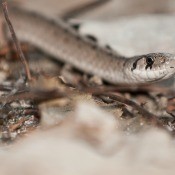 DeKay's Snake PhotosThese common garden snakes are commonly known as DeKay's or brownsnake but the official name is Storeria dekayi. They can be found all along the Eastern side of the North American continent. They are harmless, eating slugs, snails and earthworms, and being eaten by larger snakes, birds and mammals.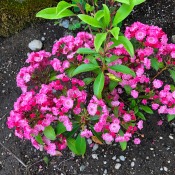 New Plantings and Garden FlowersLast year my grandson and I cut down several forsythia shrubs along the northern edge of the side yard. The stumps still need to dealt with. This year I have focused on planting two lilac bushes further into the yard to ultimately help reestablish a green border between my yard and my neighbor's. There will also be a native mock orange placed along this same line, soon.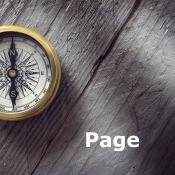 Ecological Ways to Drive Moles Out of the GardenAlthough moles don't eat plants, they can damage the roots of plants and lead to their decay by digging numerous canals in the ground. There are many natural ways you can drive moles out of your garden. These are some of them.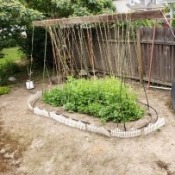 DIY Crafty Pea TrellisThis trellis features reusable components and jute or cotton twine. You can recycle the twine with the spent vines at the end of the season. You may have some of the necessary supplies to build the framework in your garden shed or garage. Let us share this pea trellis plan with you.


4th of July
Featured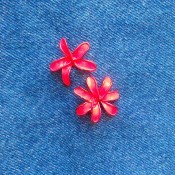 How to Decorate Fabric with Wire FlowersI don't know who first came up with the idea for making flowers from wire and nail polish, but it's a really great idea. I want to share not only my way of forming such flowers, but my idea of decorating fabric with them, for example, denim.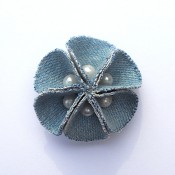 Folded Beaded Brooch from Old JeansDon't throw away your old jeans. Fold a few denim circles, add beads and you will have this original brooch. I like very much the contrast between the raw edge of the denim and the pearlescent color of the beads.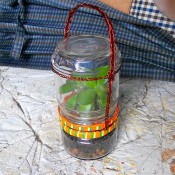 Portable Mini Plant TerrariumIf you have a desire to carry your favorite plant with you, then this portable terrarium is for you. I have come up with a very convenient and easy-to-make terrarium. All you need are two jars with lids and wire. I used copper wire from an old transformer.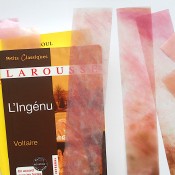 Multicolor Adhesive Tape BookmarksI wanted to find a use for my expired dry eyeshadow. I used it to color the transparent adhesive tape. The result is original multicolor bookmarks. Shiny eyeshadow adds a delightful shine to the bookmarks.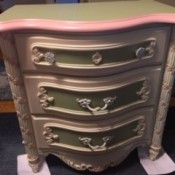 Dresser UpcycleAnother dresser upcycle. I picked this up for $40 at a yard sale. There were marker scribbling all over it, so I decided to paint it to go into a room I was re-decorating. It is painted to match some of the other pieces of furniture I have in the room.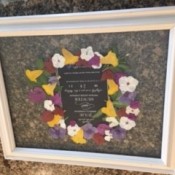 Dried Flower ArrangementIt's fun to collect flowers while taking walks in our neighborhood and pressing them for craft projects. You can add a wedding announcement to a dried flower arrangement and design it into a picture frame to present it as a wedding gift.


Browse
Published by ThriftyFun.
© 1997-2021 by Cumuli, Inc. All Rights Reserved.
https://www.thriftyfun.com/