EllenB
Gold Post Medal for All Time! 858 Posts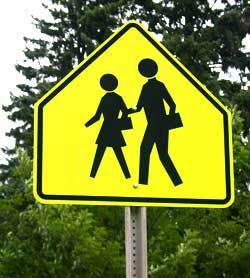 Parents expect to spend an average of $574 on back-to-school shopping this year. Other than the holiday season, back-to-school shopping offers consumers the largest opportunity to collectively vote with their dollars in support of environmentally and socially responsible products. It also offers an excellent opportunity for parents to teach their children about conserving our natural resources.
In a recent survey conducted by the Center for a New American Dream, 91% of college students and 88% of parents stated they would be likely to purchase earth-friendly products if they were available at the stores they shopped at. If you have a preference for environmentally friendly products, here are some green tips for back to school shopping.
Clothes
When buying new clothes, check for sweatshop-free labels, and look for clothes and shoes made from organic cotton, hemp or recycled plastics that contain natural dyes. Avoid materials like rayon, acetate and triacetate, which contain tree fibers.
Shopping the Goodwill and thrift stores can uncover interesting and eclectic finds-perfect for teens looking to set themselves apart from the crowd. Give used clothes a hip edge by embellishing them with colorful beadwork, sequins or sewing on patches.
School Supplies
Look for products that contain a high percentage of recycled content or are made from recycled materials (e.g. circuit board notebook covers, recycled staplers, rubber totes and hemp backpacks). Look for tree-free papers like kenaf or paper that is chlorine-free and made from 100% post consumer waste. Consider the life cycle of the product before you make a purchase. How was it made? Recycling is only effective if you close the loop. Buy refillable pens and pencils, recycled CD's and cardboard binders.
Electronics
When shopping for computers, small electronics or dorm room appliances, look for products featuring the Energy Star logo. These products help you save money and help the environment by using less energy. Consider used or refurbished products for additional environmental and financial savings. Buy high-quality products that are built to last and products that allow you room to grow into them. When buying computer supplies, purchase recycled toners, ink cartridges and recycled paper.
Lunches
Above all, avoid unnecessary packaging. Pack reusable containers with healthy organic foods into a reusable lunch bag. Use cloth napkins instead of paper-letting students shop for their own lunchtime gear.
Transportation
Carpool, carpool, carpool. Take turns with other parents transporting students to before and after school activities. It's a great opportunity to meet you child's friends and learn about what's going on at school. If you have a small child that attends a school within walking distance from your home, accompanying them on daily walks to school is a great way to get some exercise before heading out for the day.
Before You Head for the Mall
Take an inventory of any leftover supplies from last year. Make a list of what you need to avoid buying excess and use up any leftover supplies. Avoid unnecessary packaging whenever possible, and be sure to thank store managers for carrying green back-to-school products.
Set an Example at School
Suggest ways that you and your child can become involved in the protecting the environment at school (e.g. starting an elementary school eco patrol, campus green club, or parent-run environmental committee). If your school doesn't already have one, speak to teachers and school board members about starting recycling or composting programs. If your school district is considering upgrades to classrooms, speak up about incorporating alternative energy into the plans.
Support Environmental Education
Schools budgets are usually stretched thin and teachers relish parent involvement. Volunteer for campus cleanups, school beautification projects and environmentally related field trips. Suggest ways to help your child's class integrate the environment into this year's curriculum.
Comments
Read More

Comments