I live in Arizona & I too am having problems with these white bugs which started about 2 1/2 yrs ago. It started out with seeing micro red dots, clustering together, then came the maggot looking white things all over everything. I'd like to know if anyone experienced them under the skin with the attraction to blood veins, like my body is being used as a host.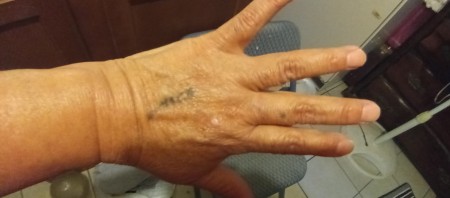 Now they're coming out all over my body, but when I try to take them off my skin it seems to just dissolve back into my skin, it's all sticky, makes my nails very brittle and when I wash my hands or take my showers it seems dirty water just keeps coming like I'm not scrubbing myself hard enough that my showers are running at 4 to 5 hrs.
I've been to the doctor all stressed, depressed, with suicidal thoughts, she's telling me it'll pass well it hasn't. I'm afraid to eat now cuz it makes me feel like I'm eating bugs, gross. I've also tried just about everything to get rid of them, but I can't. These last couple of months I've been having really bad pains all over. I have been reading other stories of people having or seeing the same thing, but haven't read if it was affecting anyone's health. Can someone please help us all or come up with a solution to rid these bugs?