Debra Frick
1

found this helpful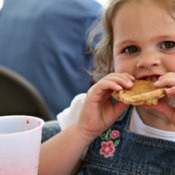 No matter how we save money, every family needs fun things to do. Here are some suggestions on no cost/low cost things to do. In these times of rising fuel costs, you need to think about saving on your gasoline costs also. So I have tried to pick things that hopeful won't cost you a bunch of gasoline to get there. Why not explore alternative methods of transportation? Can you walk to do some of these things? Is there a local bus route that will get you there? Why not car pool with another family. With gasoline projections at $3.00 a gallon this summer, many of us will be looking for other things to do other than take the normal vacation.
Plan a family reunion picnic with people you consider family, if only by connection with your heart. Have everyone bring a covered dish and an outdoor game and make an afternoon of it. Cover the tables or a piece of plywood that can be leaned against a tree and have everyone sign it or draw a picture or tell a story. I promise it will become a family heirloom. Take lots of pictures and email them to everyone that was there.
Visit the attractions that are right there in your hometown, the places that the tourists visit. Most of the time, you can find coupons, either in your local paper or in some phone books, that will give you big discounts to take your family out for the day. Our zoo here offers half price admission on Father's Day and Mother's Day as long as the parents are accompanied by their child.
Have a picnic in the park, one that you have never been to. Take along the Frisbee and the dog or your baseball gear and have a ball game. Invite your kids' friends or just kids in the park to play with you and your children. Go to the next town if you have never been to their parks.
Look in your local paper for free admission to museums or exhibits. Some towns even have free concerts. Many cities have ethnic celebrations and street fairs for Founder's Day or Cinco De Mayo. Have fun and learn about a new culture.
Go fly a kite for the day. Instructions for building simple kites can be found on the internet and most dollar stores carry kites in the spring. Take along your supplies and build them right there on the picnic table at the park. You and your kids will have a blast.
One evening, move your TV and VCR out to the porch and have an outdoor movie party. Let the kiddos get out their sleeping bags and stock up on popcorn and movie snacks. You can relive your old drive-in memories and make some good old fashioned milk shakes and fountain treats.
Set up your tents in the backyard for a camp out. Barbeque some dogs and have fun telling ghost stories and urban legends. Best thing is you will always know where the bathroom is. Don't have camping gear, borrow some, but be sure to return it in clean condition.
Check out your local Park and Recreation Department and take a class with the kids. Most cities have park and recs that have classes in everything from exercise to crafts. One time, my girls and I took a class in hair braiding and it was only $5.00. It is important that we are examples to our children when it comes to learning. Check out the swimming pool admission while you are at it. Most local community swimming pools have very reasonable rates for swimming. Don't know how to swim? Most Park and Rec departments have swimming lessons very inexpensively.
Now this one is going to sound kind of funny, but the Home Depot offers classes for adults and kids during the summer and most of them are free. What better way for the whole family to learn to paint a room or wallpaper or lay a tile floor? Don't laugh, people every day pay huge sums of money for this to be done for them; when they could learn for free how to do it themselves. This will teach your kids to save money too.
Hope this gives all of you some great ideas for this summer.
October 5, 2005
1

found this helpful
I have a 2 year old son and a VERY limited budget, but I hated that a lack of money could be a barrier to us going out and having fun! Weekends would roll around, and I would be out of ideas as to what we could do that was free or cost very little. What I finally did was gather information about places to go and things to do that are free or low-cost in our area. I then typed up a master list of all the information about the places or activities that I would need.
For example, in the next city over from us, there's a free zoo. I put "Racine Zoo" on my list, then the phone number, address, hours they're open, cost (in this case, free), etc. I also listed things like a "kids eat free" night at a local restaurant. I did the same for quite a few different places we like to visit, and also a few that we haven't been to yet.
Now, if we're looking for something to do and I'm out of ideas, I can just look at my "master list" of fun places, and we can be off on a thrifty family adventure in no time! (The bonus is that I don't have to waste time calling to see how late places are open, etc.--important when you have an impatient toddler!).
By Lisa from WI
I am not usually a pest, but I am a Apartment Manager here in Rohnert Park. At one time this was assisted living. But not for a few years. It's a regular complex. We only have one bedroom units, so there are very few kids, we have adults mostly from 21-91. I don't have a creative bone in my body, but, I am trying to get some low-cost or no-cost activities here. To help the moral of the people. The young people kind of go their own way, busy with College, and work. The older people are lonely and bored. So there is my delima. Not trying to toss it in your court, but I would appreciate any suggestions?

Thank you,
Pamela
Answers
April 2, 2007
0

found this helpful
Here are the things I do.
1. Get your digital camera, take pictures of birds, insects, or flowers, and identify each one. Make a scrap book. Person with the most ID'd animals gets to be "Master of Birds" for the apartment complex (or Master of Bugs, Master of Flowers, etc.)
2. I offered to do a free nature walk and ID all the plants and flowers I knew, but I got no responses. I think people don't understand that many cool-weather flowers are already out by Apr 15.
3. I like to go to parks and try to catch snakes. Best time is Apr 1-May 1 when the snakes are coming out of hibernation and mating.
4. I do geocaching, finding hidden treasure. But this requires buying a GPS, about $100-$400. Otherwise there is no charge to get coordinates for hidden treasure in your area. See geocaching.com.
Geocaching is fun because it's challenging and gets you walking out doors. It can be done all year round but some caches are harder to find if covered in snow. Cache boxes are often ammo boxes or tupperware containers, but can be as small as a film canister or lip balm tube.
5. A bunch of us gardeners do a plant swap. We trade plants, no cost for anyone. It is actually started via a Yahoo Group for gardening in Michigan. You bring some plants to trade and everyone puts their plants in a "pot", or common area. In Round 1, everyone picks 1 plant. In Round 2, everyone picks one plant, and so on. If you brought 10 plants, you get to have 10 picks. And there are always extra plants at the end to be given away to anyone who wants them. Great way to spruce up the apartments, outside and on the balconies.
I got the following for free: 4 kinds of mint, Jerusalem artichoke, spider wort, garlic, day lily, borage, bee balm, and more.
6. Bike riding is fun and good exercise. I try to find a new park sometimes.
7. Walking is fun and good exercise too. While you're at it, bring a trash bag and pick up garbage along a street.
8. Or try to beautify your area by planting perennial flowers, they will come back every year. Get them free at a plant swap.
Hope this helps.
April 2, 2007
0

found this helpful
I LIVE IN LOW-INCOME HOUSING AND BELIEVE ME IT CAN GET BORING. ONE GROUP SET UP A PARK WALK TUESDAYS AND THURDAYS. THEY GET A TEE-SHIRT AND GET EXCERISE WHILE LOOKING AT THE BEAUTY AROUND THEM. IN OUR TOWN WE HAVE A "SENIOR" BUS AND EVEN THOUGH I AM NOT A SENIOR I CAN TAKE IT. IT COSTS BETWEEN 5$ 5.00 AND $ 7.00 TO TAKE THE RIDE WITH OTHER SENIORS/DISABLED TO THE MALLS AND OTHER STORES. IN OUR COMMUNITY ROOM THERE IS ALWAYS AT LEAST ONE JIGSAW PUZZLE GOING. A LOT OF THE PUZZLES ARE DONATED. THEY ALSO HAVE A GROUP THAT KNITS AND CROCHETS IN THE COMMUNITY ROOM AND ARE ALWAYS WILLING TO SHOW A NEW PERSON THE ROPES. WE ALSO HAVE BOOKS DONATED AND THEY ARE AVAILABLE FOR EVERYONE TO READ AND THEN DONATE BACK. IF YOU HAVE THE ROOM GET DVDS OR VIDEOS OUT OF THE LIBRARY TO SCREEN FOR EVERYONE. OUR LIBRARY SYSTEM IS LINKED WITH MANY LIBRARIES AND WE CAN ORDERS THOOUSANDS OF TITLES. ALSO SEE IF THE LIBRARY WOULD LET YOU GIVE A SHORT COURSE ON THE COMPUTERS TO LET THE PEOPLE SET UP AN E-MAIL ADDRESS. THEY MAY NOT BE ABLE TO BUY A COMPUTER BUT THEY WOULD BE ABLE TO USE ONE FOR FREE. I DO NOT KNOW IF THIS IS OKAY FOR YOU, BUT BY OUR COMMUNITY ROOM WE HAVE A "SHOP" WHERE PEOPLE PUT IN THIR THINGS TO SELL. THE ONES THAT RUN IT GET A PERCENTAGE AND THE SELLER GETS THE REST. I ALSO DO NOT KNOW IF YOU REDEEM BOTTLES AND CANS BUT WE HAVE CONTAINERS IN THE HALL TO COLLECT AND THE MONEY COLLECTED FROM THE SHOP AND THE REDEMPTIONS GO TOWARD THE COMMUNITY. WE HAVE HAD A CHRISTMAS PARTY AND A FOURTH OF JULY PARTY AND SMALL GIFTS ETC. GOOD LUCK.....HEATHER
April 2, 2007
0

found this helpful
When I managed apartments I started a monthly birthday party, also a monthly potluck. I had a pot of coffee going every morning in the rec room for those who wanted coffee hour. I put together a monthly newsletter, anyone could contribute. They had to keep it clean. It was quite popular. We collected cans and bottles and the money went to the community.
By (Guest Post)
April 2, 2007
0

found this helpful
Try a "coffee morning". You just have people come out and have a morning coffee and a chat. You can have it once a week or more if you get a good turn out. If you have a budget to pay for coffee, great! If not just pass the can around and encourage people to toss in coins for supplies. I used to do this as a new mom in the UK, it is very popular and gives people a reason to get up and get out of the house which can jump start their day. Good luck!
April 2, 2007
0

found this helpful
what about bringing out the old photos. they enjoy seeing themselves. etc.
you could also have a girl/boy scout troup come and play games with them.
By Deb (Guest Post)
April 2, 2007
0

found this helpful
Pamela,
If you have a meeting area or commons area, why not have a monthly birthday party for whoever would like to come. You can buy large decorated sheet cakes very cheaply ( Costco, Winco, Sam's Walmart, etc.) and have say the 10th of every month be a birthday celebration and invited all the tenents and you could provide tea, coffee, or cheap punch to accompany the cake. Bunches of balloons don't cost much either to decorate with. An apartment owner does this in my area and the tenents love it and feel like he is showing some interest in his tenents other than just collecting the rents. Soon or later you have covered everyone and their birthday by having the monthly birthday get togethers. It would also give the tenents a chance to meet and visit with each other.
By Deb (Guest Post)
April 2, 2007
0

found this helpful
Pamela,
I just sent the message about a monthly birthday party for the tenents. I forgot to mention that it would be special if you took a group picture of each month of birthday people ( the ones that actually are celebrating their brithdays that month), and post them in the activites room or give each of them a copy of the pictures- very low cost.
April 2, 2007
0

found this helpful
If there's a volunteer service in your community, call them. There might be some musicians, pianists, etc. who would he happy to come on a weekly basis, or whenever it could be set up, and volunteer to play some music or have a sing-along. (If you have an activity area such as a dining room for group gatherings.)
Or maybe some of your residents would be interested in doing volunteer work themselves with materials that could be brought in, or utilize a county bus system (usually at a minimal cost for senior citizens) to transport them to and from a volunteer center if they'd prefer and are able to get out. Like filling baskets, assembling and folding newsletters, addressing envelopes, stocking food pantries, etc. There are usually a lot of volunteer activities they could help with according to their capabilities. This makes them feel needed and worthwhile, which they are; and is a big morale booster. Maybe a day care with a small group of children could visit your residents and bring books to share, etc. One apartment complex I know of had a Bingo game every Saturday, and they would each bring a prize for the winners, but the rule was that the prize had to be something they didn't go out and buy for the game; like something they had but didn't use much... anything from a nic-nac to a box of cracker jacks, or a hand crocheted pot-holder. I would begin by checking resources in your community/county, like a Commission for the Aged, who could probably help provide you with other valuable resources which are available to bring some activity to your apartment residents.
By Diana (Guest Post)
April 3, 2007
0

found this helpful
Potluck dinner once a month
Sing along
Flower arranging class (contact local florist or gardening center)
Movie night
Health fair (contact local hospital or college)
Book club
beauty or makeover night
contact your local churches to see if they have a praise band or other group that would give a free concert: Our children ring bells at local senior centers
Arrange speakers on gardening, crafts, cooking, etc. (poll your residents about what they are interested in) contact local colleges or use some of your residents to speak
How about a talent show put on by the residents
Or a contest of any kind for each season
Holiday parties: Easter egg hunts, Christmas caroling, Halloween costume party, July 4th "parade", Get creative with some more unusual ideas (national icecream day-make your won sundaes, etc)
A humor night: Joke telling contest, watch a funny video. Comedy club
Older folks love to have someone to chat with-serve tea and coffee for a chat
Game night-play board games or cards (this is a BIG one is our family as young kids and grandparents can play together)
Monthly happy hour-BYOB and a snack to share (if appropriate for your community)
Political candidates can come and discuss pertinent issues
contact your local fire department. They will do fire safety training for free
Police department will do free personal safety training
Contact local martial arts, dance studios, and cultural centers for free demonstrations-very entertaining
Your local zoo might send a docent with some animals. Also try raptor rehabilitation
You'll have to invest some time making phone calls-so I recommend starting a binder or keeping a steno with who you called and when (what the offer and cost if any). You might be able to offer this service to other apartment managers at a slight fee...
Lastly, don't be disappointed if the first few are poorly attended. People have a hard time breaking their old habits of doing nothing! Keep plugging away
You may want to have door prizes...contact local business and ask for a donation
Good luck-Sounds like great fun!
April 3, 2007
0

found this helpful
How about a checkers night? Or a book and magazine swap night? Plant a community garden and have whoever want to add a plant or flowers?
(smiles)
Answer

this Question

...