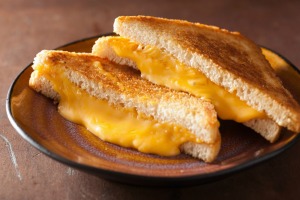 How do I get my hands on some "Government Cheese"? Thirty years ago, I tasted some government cheese and loved it. It was a rich, yellow cheese with more protein per ounce than most public cheese. How do I get some?
By 'Miss' Bonnie from Denver, CO
Answers

June 2, 2011
9

found this helpful
Best Answer
I had the free cheese years ago, too! I have been buying "Fields" brand pre-sliced cheese in the 5 pound blocks. They also have it unsliced. I buy the sliced block and it lasts for a month at our house. It is the best and the closest to the govt. kind. They also sell it in 2.5 lb blocks. I get it at IGA, and use to get it at Sav a Lot. Good Luck!

August 31, 2016
5

found this helpful
Best Answer
I was told that Land O Lakes American cheese taste like the govt cheese. I tried it, it was pretty darn close.

September 4, 2016
4

found this helpful
Best Answer
You CAN buy the cheese! It is made by Land O' Lakes and is called easy melt american cheese. It's for sale on Amazon, but it comes in big long blocks like the old days.
5 pounds in a block and you have to buy 5. It's like $112 for it all. If you went together with a few other people it would be good.

September 21, 2016
4

found this helpful
Best Answer
Land O Lakes American Yellow Process Cheese Slice 5 Pound
$32.05 - Foodservicedirect.com
No tax
Answer

this Question