Cleaning and Maintaining a Cat Litter Box
Solutions
Share on ThriftyFunThis guide contains the following solutions. Have something to add? Please share your solution!
May 16, 2008
6

found this helpful
I have 10 cat litter boxes for our "always full" cat shelter. Over the years we have learned several things to keep the litter costs down, keep things clean, and we make our own litter boxes for some of our big cats.
Read More...
I'm having the pleasure of keeping my 2 grandcats for a couple of weeks. When Max does his business, he loves to dig deep into the litter box and sometimes the urine sticks to the side and bottom of the box.
When trying to remove it, no matter how hard I bang the box on the floor, it does not turn loose.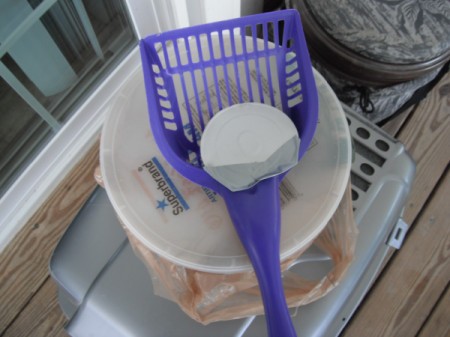 Read More...
January 29, 2005
12

found this helpful
There is nothing I despise more than cleaning the litter box. Even when you dump it, there is still litter stuck to the bottom that you have to scrape out, and it stinks to all high heaven.
Well, here's a way to keep the stink off and save yourself the trouble.
Read More...
May 27, 2005
7

found this helpful
To keep clumping kitty litter from sticking to the bottom of the pan, spray it with non-stick cooking spray before adding the litter. It works like a charm!!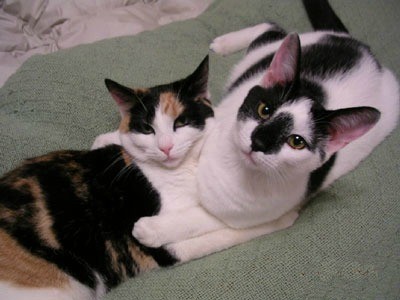 Read More...
If you're like me and have multiple indoor cats, you need several litter boxes. It's often hard to find a spot to keep them where they're not too much of an eyesore and the litter that gets kicked out doesn't cause an issue.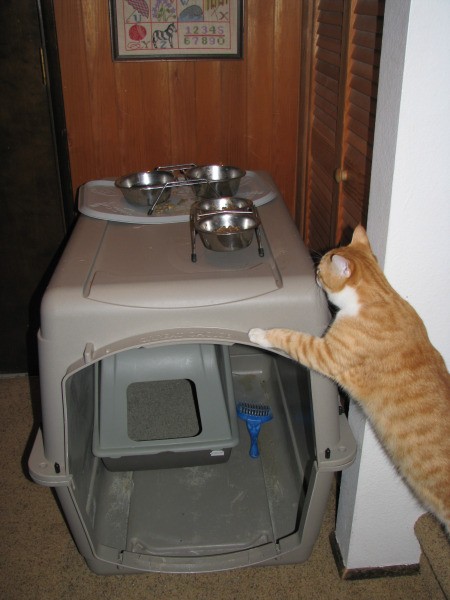 Read More...
Having had cats, and litter boxes, all my life I've tried every combination of things to make cleaning out the litter box quick, clean and easy.
Read More...
Save the can that coffee came in and the lid. When empty, use the can to put dirty cat litter in, the kind that lumps and put the lid on top. This will keep the odor at bay and can be used several times.
Read More...
You can recycle even when cleaning up after your kitties! I was scooping the cat litter into plastic bags each day, thinking I was recycling the bags, but duh!
They still sit in the landfill, not breaking down.
Read More...
I love my cats, but I don't love stinky litter boxes so I have two litter boxes. One is in use and the other is away. When one box gets dirty I replace it with the other box to give me time to empty the first one and thoroughly clean and sanitize it with vinegar, water, a bit of dish detergent and baking soda.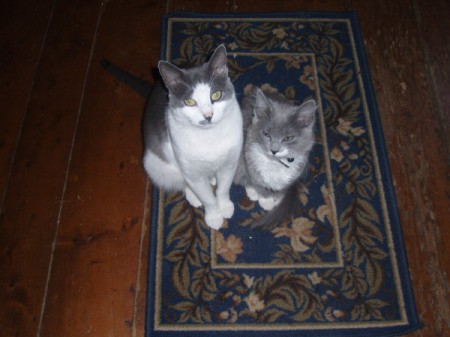 Read More...
I use an ice cream bucket to put the litter clumps in. The top fits tightly so I don't have to worry about odor, and they are disposable.
Read More...
Get 4 or 5 litter boxes of the same size. Fill each one with a few inches of litter. Stack one on top of another. When it's time to change the litter just remove the top most box.
Read More...
With this system you use clumping litter and every other day lift out the layer on top and it sifts the good litter down for the next day. Then just throw away the layer with the soiled litter.
Read More...
Related Content