September 13, 2005
This page includes a list of all the articles published on this date. Use the navigator to select a different date.
Articles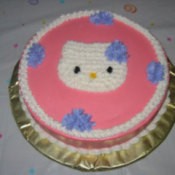 Hello Kitty CakeMy daughter said to me "you're the best mom in the whole world!"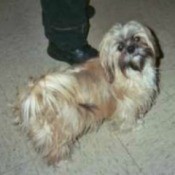 Pebbles (Shih Tzu)This is Pebbles my little gangster diva. Pebbles is a pure bred Shih Tzu. She is 10 percent angel and 90 percent devil! LOL. She is 18 months old, she loves to get in trouble, it's her middle name! We love her to death.


Tip for your Wedding Day"Never forget to check that your 15-year-old groomsmen remembered to bring his coat with him and did not switch it with your dad's, which is three sizes too big, and get to the wedding before you were already 1 hour late"


Questions