July 7, 2008
This page includes a list of all the articles published on this date. Use the navigator to select a different date.
Articles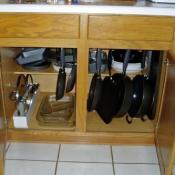 Hanging Pots and PansI like my pots and pans hanging so they aren't banging around, but I don't like looking at them. I also have a low budget. So I placed large cup hooks inside my cabinets.


Questions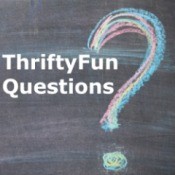 Knifty Knitter Size ChartI'm looking for a Knifty Knitter size chart, measured in inches instead of rows. It would eliminate counting rows. It would also provide a means of uniformity and make a small, medium, or large beanie more consistent in size every time.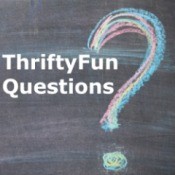 Lanced Boil Has Not Gone AwayI had a boil lanced 1 week ago by the doctor. It still has not gone away. It filled with pus again. I have been dizzy and had a sinus-type headache for a few days now. The boil is not red just still has pus and raised.