I need some ideas on cheap, inexpensive venues for my wedding ceremony and reception (doesn't have to be the same place but preferably close to one another) in Dallas, TX. My fiance and I live in Shreveport, LA while he is in the Air Force. We are getting married in late September, because we just found out I am 2 months pregnant! We would like to be married before the baby is born and before he gets deployed to Iraq, sometime in early 2008. We have a very small budget, but still want a beautiful wedding! PLEASE HELP!
Cailtin from Dallas, Texas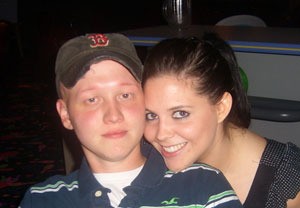 Answers:
Wedding And Reception Locations in Dallas, TX
Since your husband-to-be is in the Air Force, he should be able to rent a reception area in one of the local AmVets, American Legion, or VFW's for little of nothing. That's what we did for my daughter's wedding. The reception was sort of a casual luau buffet with borrowed slow cookers filled with BBQ meatballs and cocktail wieners. There were lunch meat trays, veggie trays, and fruit and cheese trays. Those ingredients were bought at a local Sam's Club. The decorations were from a discount greeting card store. The wedding flowers were from a local grocery store that had a floral department. They were beautiful and way less expensive than from a florist. My daughter got her dress from eBay and it was beautiful. A little planning and imagination will pay off. Good luck. (07/04/2007)
By Terri
Wedding And Reception Locations in Dallas, TX
Eagles, Elks, Kiwanis, Moose...they are a bargain and they all have some sort of kitchen and dishes, seating, tables, all you need for a crowd. (07/10/2007)

Wedding And Reception Locations in Dallas, TX
Just went to a great wedding this weekend.

They set up the tables in the same room they were married in. Everyone took a seat at their table and the bride walked up between the center space of the tables and everyone watched from the comfort of their table. Then after the wedding music began, people served themselves. Several friends brought planned out covered dishes that were placed on an already decorated table out front and there were small white round wedding cakes on different types of pretty cake plates on each table. The cakes were placed on some toll with a small candle on each side. They were frosted white with a small fresh flower for color. It made the center piece and saved the expense of a large cake. The Cake on the bride and grooms table had 2 layers and ivy, very nice. This wedding was done on a small budget, one room for everything, family and friends pitching in. And, it was so pretty. Good luck and email me for more info if you like.
croker92 AT yahoo.com (07/10/2007)
By Susan
Wedding And Reception Locations in Dallas, TX
Besides the above for eagles, elks, Kiwanis and moose, also try an American Legion post or knights of Columbus. Use the phone book for locations. These places are cheap, decent and for a good cause. (07/12/2007)

By Kim
Wedding And Reception Locations in Dallas, TX
Congrats on your Engagement. You may also try some of the Local Recreation Centers. And going to Sam's and getting your wedding is a great idea, they make good cake. I am a Certified Wedding Consultant and I have several new and used dresses for sale. Please let me know if you are in need. aenchantinggift AT yahoo.com...Good Luck on your planning (08/04/2007)

By
Wedding And Reception Locations in Dallas, TX
I would love to offer you wedding planning service. Please let me know if I can help you!
www.MySpace.com/SpecialMomentsCaptured
Thank you and congrats! (02/06/2008)

By Tiffany
Wedding And Reception Locations in Dallas, TX
Congratulations! Go to the knot.com. Or, some of my favorites are the arts district in Dallas, the summit ballrooms, la Buena Vida, Arlington hall at lee park. All these can be searched through their website, but these are my considerations. Take care! (02/22/2008)

By future mrs james
Wedding And Reception Locations in Dallas, TX
Please check out www.vipcreativeproductions. We have a lot of wedding services for affordable prices. Feel free to give us a call at 214-907-9575 or email us at infoATvipcreativeproductions.com (03/24/2008)

By VIP Creative Productions
Wedding And Reception Locations in Dallas, TX
Check out Winfrey Point on White rock Lake. It's very affordable and you are able to bring in your own vendors and catering. Also check out the Heard-Craig House in McKinney or the Carpenter House in Plano. (03/28/2008)
By Melissa
Wedding And Reception Locations in Dallas, TX
I just checked out the Rowlett community center off Kirby, and the Spring Park community center in Graland. If you know someone who lives in the areas they can rent it in their name to help reduce the costs. They are by the hour and the grounds are nice at both. You could do the wedding outside and the reception inside. The lower floor at Spring Park is nicer than the upper level.
Let me know of anything else since we are in the same situation.
At my sons wedding we got coupons from Dickeys BBQ and did the food ourselves. You can get their packs for a fair price with the coupons they put in the value packs that come in the mail.
Check out thrift and resale stores for wedding gowns.
lauraemcdonald(AT)tx.rr(dot)com (07/08/2008)

By laura