June 26, 2020
This page includes a list of all the articles published on this date. Use the navigator to select a different date.
Articles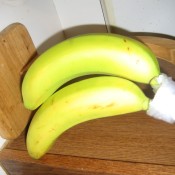 Wrap Banana Stems in PlasticCover the top of your banana bunch in plastic wrap will make them last a lot longer. The reason this helps is because most of the natural ethylene gas bananas use to ripen themselves is in the stem.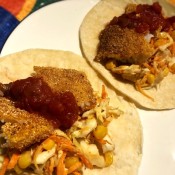 Fresh Fish TacosI've heard a lot of people mention they don't like fish tacos because they're mushy and none of the flavours stand out as much as other meat tacos. Here is a way to make them crisp and refreshing. Using only coleslaw and salsa as accompaniments really helps the fish stand out. I've added a link to my Mexican Coleslaw recipe below, but you could use any type.


Questions