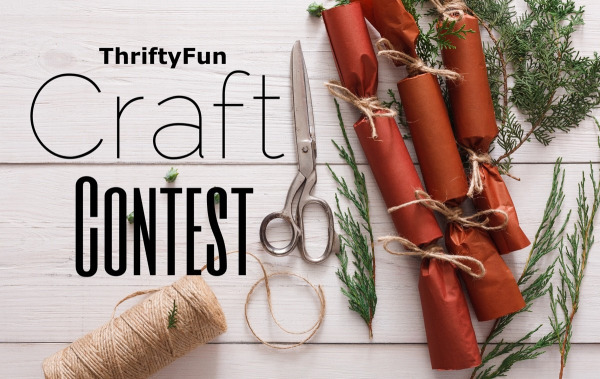 Craft Contest
(April 1 - 30, 2013)
This contest is over. See the winners and other entries below.
| Duration | Entries |
| --- | --- |
| April 1 - 30, 2013 | 4 |

This is an inexpensive way to display or store hats. The cost: hanger $1.29, cap 30¢, bolt/nut 30¢, jug of white vinegar $1.99, but you use the vinegar so the jug is free.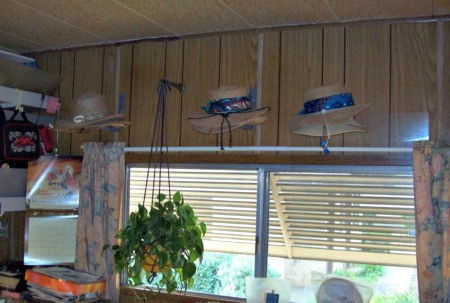 Read More...

Make this birthday card for a family member that lives far away. Ask your local post office to add a postage stamp to the front of the card, and voila! A letter within a letter!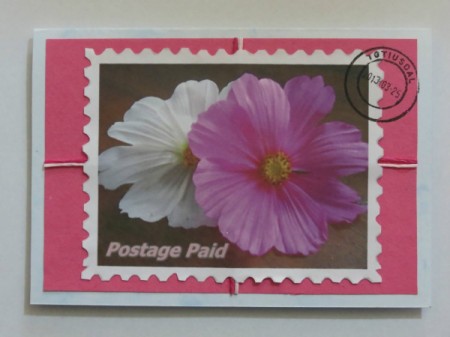 Read More...

Update a simple glass butter dish by adding a bent piece of silverware. Glue to top using a good adhesive like E-6000.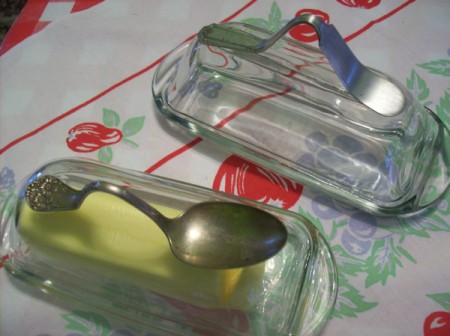 Read More...