July 9, 2011
This page includes a list of all the articles published on this date. Use the navigator to select a different date.
Articles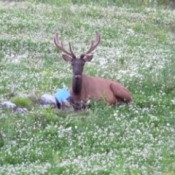 Bull Elk (Nutwood Observatory, Bancroft, ON)Here is one of our resident elk having the time of his life keeping cool. You can almost read his mind. "What more can I ask for; a hill full of cool, fresh clover, along with my own salt block? This has to be heaven!"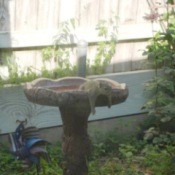 Birdbath VisitorsWe have many little visitors to our birdbath each day. Usually the squirrels only like the bird food, but Texas summers are unforgiving even for the wildlife. We would all like some relief, send rain and a nice cool breeze, please.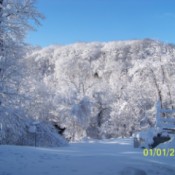 Scenery: Snowy Hillside (Dunbar, PA)This is behind my house, and it had just snowed the night before. That is a huge hillside with a valley running below, and the Dunbar creek running through the valley.


Questions