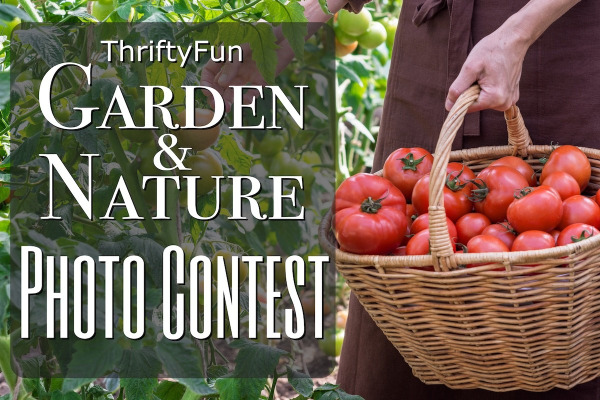 Garden & Nature Photo Contest
(June 1 - July 31, 2014)
This contest is over. See the winners and other entries below.
| Duration | Entries |
| --- | --- |
| June 1 - July 31, 2014 | 9 |

This is a deck garden with an ornamental birdhouse on the railing. Last summer it was claimed by a couple who used it to start their family! The close proximity to humans didn't bother them at all.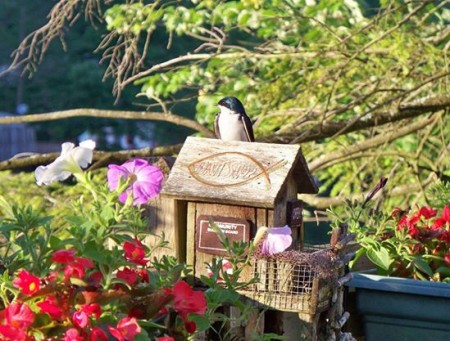 I noticed that each time I entered my garden shed, a house finch flew out. I was puzzled for a while. Then, I discovered just what was going on. Mother finch had built a nest in an old quart jar. After taking these pictures, I carefully repositioned the jar as I found it.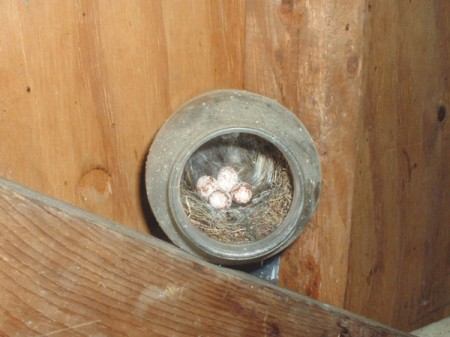 I used a pallet and painted and dry painted attached planters with hose clamps and screws to pallet. This a easy project.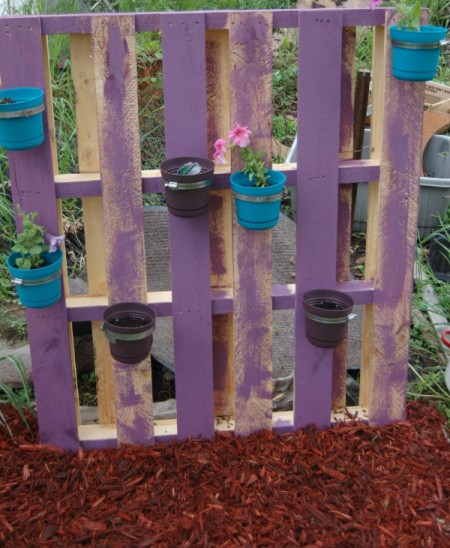 Read More...