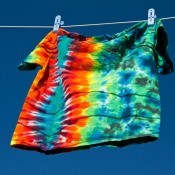 Making Tie Dye ClothesThis page is about making tie dye clothes. Create your own patterns with this fabric tying and dyeing project using the colors you want.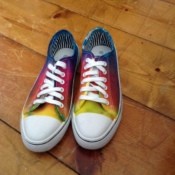 Five Step Tie Dye SneakersEveryone is stuck at home right now and might be getting a little bored. I am! While giving in to one of my guilty pleasures searching the Internet, I saw a bunch of craft ideas and DYIs so it gave me an idea. Tie dye is really creative and fun especially for those who have little kids that are a little energetic and restless.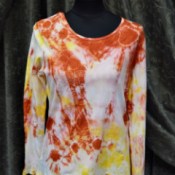 Making a Flames of Love Tie Dye T-ShirtTransform an inexpensive t-shirt into a stunning two color tie dye wearable art work. The project on this page provides detailed instructions and photos of the process.