This page features craft projects that can be made by children.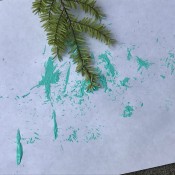 Natural Paint BrushesThis is a fun kids' activity! Collect items such as leaves, branches, and grasses from outside. Dip the items into paint and use them as paint brushes.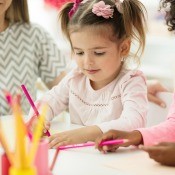 Free Kids Coloring PagesThere are various sites that offer free kids' coloring pages, including this one. Check out our offerings below.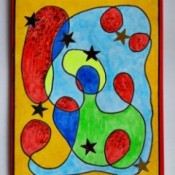 Modern Art Card Project for KidsWith some adult help younger kids can get creative and older ones can take this art project on by themselves. A squiggle pattern is drawn and then colored in to create the card face. Learn how using the materials list, instructions, and photos provided below.