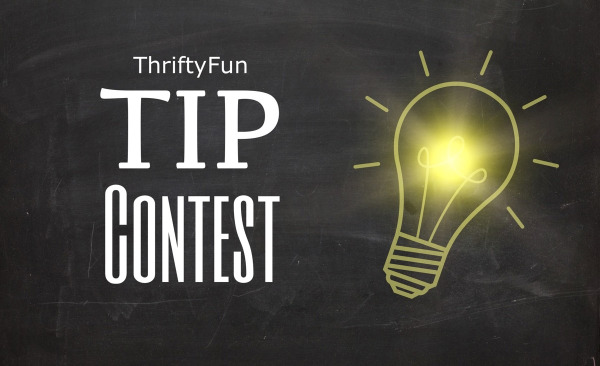 Thrifty Tip Contest
(April 17 - 23, 2010)
This contest is over. See the winners and other entries below.
| Duration | Entries |
| --- | --- |
| April 17 - 23, 2010 | 53 |

If you are like me and prefer to purchase a "chunk" of cheese instead of already shredded cheese, this tip is for you.
Read More...

I'm sure you've had to deal with the beans on the bottom and juice/soup at the top. When you turn the can up to empty it, all the goodies are in the bottom. I store mine upside down so that all the beans settle in the top of the can and the soup is in the bottom.
Read More...