Browse thousands of craft tips and projects. ThriftyFun has been collecting crafting tips and project for over 10 years.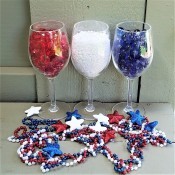 Red, White, and Blue DecorToday, I grabbed three plastic goblets and some decorative mediums from my stash. With a little time and fun, it is the perfect Memorial Day and 4th of July decor.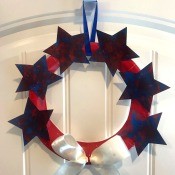 Recycled Paper Memorial Day WreathRecycled cardboard and a paper plate was used to make this star studded Memorial Day wreath. Hang it inside to commemorate those who fought and died while serving in the US Armed Services.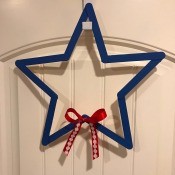 Minimal Star Craft Stick WreathHere is a tutorial on how to make this simple and extremely inexpensive star wreath (you may even have the supplies already at home).