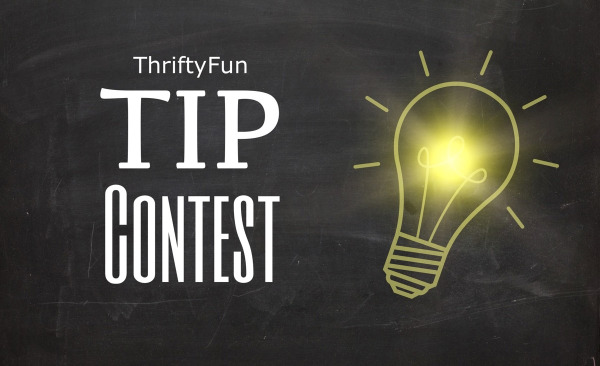 Thrifty Tip Contest
(November 13 - 19, 2010)
This contest is over. See the winners and other entries below.
| Duration | Entries |
| --- | --- |
| November 13 - 19, 2010 | 67 |

I have several watches. Some for good, some for everyday. When I am not wearing the watches, I pull out the stem and that makes them stop working. This saves on the life of the battery and won't wear them down when they aren't being worn.
Read More...

Despite the fact that one of her sons thinks she is the meanest mom in the world, a good friend has informed the grandparents, aunts, uncles, etc. that if they want to buy her children gifts they must be books, clothing, gift cards, etc.
Read More...

There have been several posts lately involving the use of dryer sheets around pets - either wiping the pet or their bedding with dryer sheets. This is a very dangerous idea, because dryer sheets contain poisonous, even carcinogenic, chemicals.
Read More...