Browse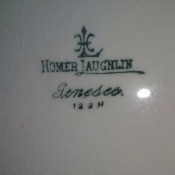 Finding the Value of Homer Laughlin DinnerwareThe Homer Laughlin China Company opened in 1871 and remains active today. During the long history of the company many patterns were designed and sold. This is a page about finding the value of Homer Laughlin dinnerware.


Identifying a Mustache Tea Cup and SaucerI came across this beautiful set. It has an unusual shape and was made for people with a mustache. I looked on the web, but cannot find a similar one. Any ideas?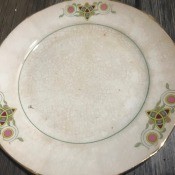 Identifying Saxon China DinnerwareI've tried finding information on this set but no luck. I haven't seen any other china that has this design. What do I have?


Questions