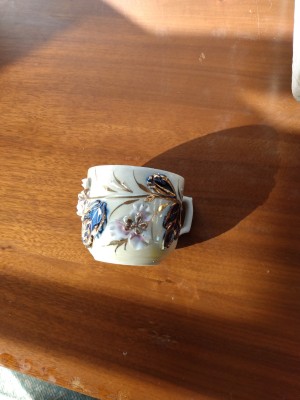 Can you identify this cup? Well, not just the value, but who made it and what period it is from. Thanks.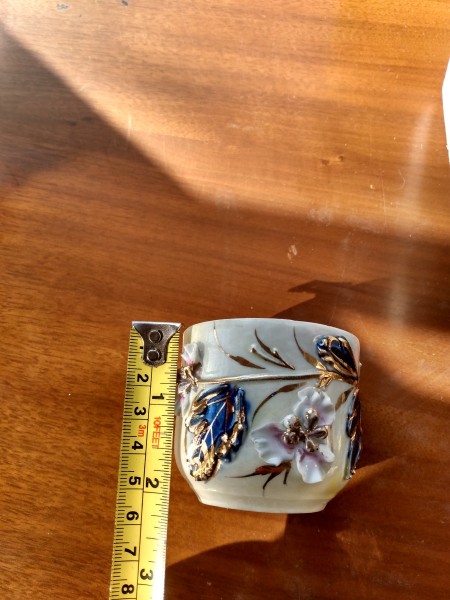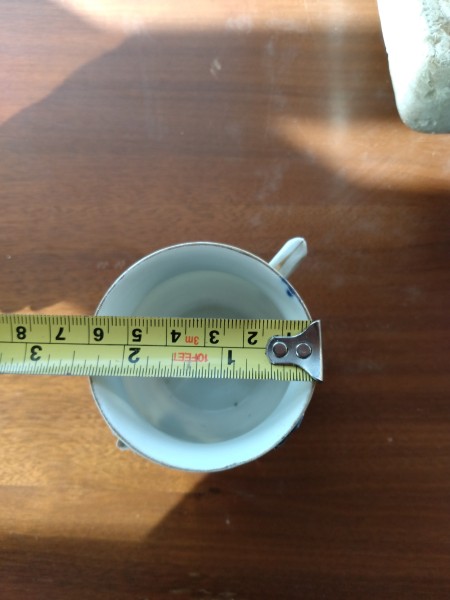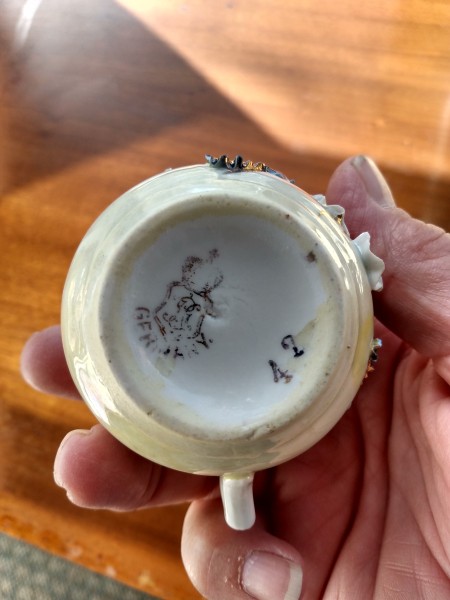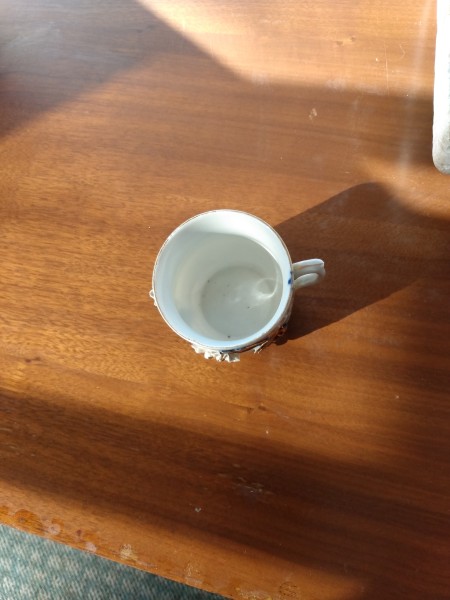 Answers

DianaHM
Silver Answer Medal for All Time! 440 Answers
April 1, 2021
1

found this helpful
Best Answer
It was not easy to identify your mug as the mark on your mug belongs to the German Porzellanfabrik (China factory) Galluba & Hofmann (Ilmenau, Thuringia), which is known mainly for its figurines. This factory worked from 1888 to 1937. But as it turned out, they also made very decorative cups/mugs. It is difficult to tell exactly the period of use of the mark on your mug with initials 'G' and 'H' on a shield with additional GERMANY, it was after 1905. www.porcelainmarksandmore.com/.../index.php
Figures by Galluba & Hofmann are very expensive: $65-1500
www.ebay.com/.../i.html?_from=R40&_trksid=p2334524...
.l1313 & _nkw = Galluba +% 26 + Hofmann
www.etsy.com/.../galluba_hofmann
CDC found a cup for you exactly by Galluba & Hofmann selling for $38.40. But, as I understand it, the seller did not identify the manufacturer of this cup, but simply indicated that it was made in Germany before 2000
www.etsy.com/.../german-victorian-pink-and-yellow...
Another mug with a saucer sold for $39.9
www.ebay.com/.../383799066550?_ul=CN
A shaving mug (without saucer) is selling for $16.80
www.etsy.com/.../galluba-hoffman-porcelain-shaving...
So, you have Galluba & Hoffman Porcelain Mug Ilmenau, Germany c. 1905-1937, the price is about $17-20.

Judy
Gold Post Medal for All Time! 677 Posts
March 21, 2021
0

found this helpful
It is from Germany. If no one else knows, replacements.com can usually identify it.

CDC
Bronze Tip Medal for All Time! 59 Tips
March 21, 2021
0

found this helpful
Very pretty little cup. This one has similar markings on the bottom, and includes a saucer for $32 @ Etsy:
www.etsy.com/.../german-victorian-pink-and-yellow...

March 24, 2021
0

found this helpful
There are similar looking cups posted for sale on many sites online and many are German but without a brand name you would have to look at each listing to see if it had the same marks and, for some reason, sellers do not seem to like posting pictures of marks as much as they should.
Perhaps someone else will recognize the mark and supply a brand name.
When I have markings/names in a foreign language I usually try to find a store or restaurant of the nationality and take the item to their place of business and ask for help. I have always been successful at least in part with something to help me get started in my search.
I would try Google German business/store your zip code.
For value: probably not very much as most of these are for display and usually cups and saucers sell for more than just one cup.
You can always start with a higher figure and lower it if necessary.
Answer

this Question