What might be the value of Laughlin Persian Garden Cavalier Birds china? I have 3 salad-type plates, creamer and sugar bowl, platter, large bowl, 8 soup bowls, and 1 dinner plate.
A56N5 CV28 on one plate, creamer K54N5, not all are marked.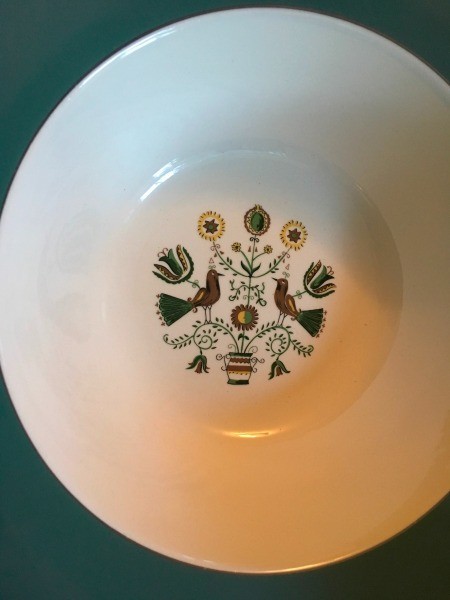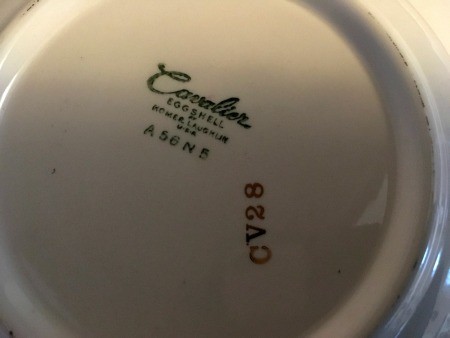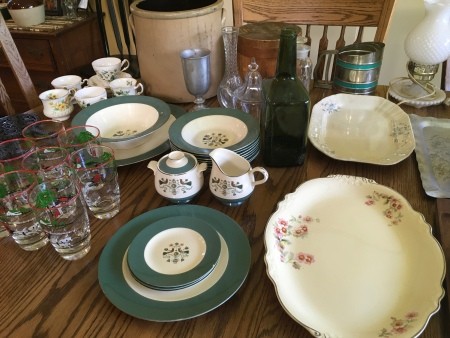 Pghgirl40
Bronze Feedback Medal for All Time! 196 Feedbacks
June 5, 2020
1

found this helpful
Best Answer
eBay solds are our best guide to today's current value. This pattern in a consistent seller. Right now bowls are selling to approx 6 dollars each.
A 13 piece mixed lot of plates, platters, and bowls sold for 65 dollars plus shipping.
I suggest running them as a 7 day auction, keep like items together, start as low as you would want to accept and let the market dictate the final value. I don't sell many dishes any more. I used to, and for popular patterns the method worked best.
Be sure to pack well, double boxing each piece, weigh and measure the box so you don't lose money on shipping. Don't let eBay set shipping value.
Ideally, you may get less than eBay, but selling them at a flea market or thru a consignment store will reduce chances of them getting damaged.
During his Covid thing the USPS if you are in the US has been having issues with damage and lost packages because they are short handed.
Thanks for sharing this great pattern!

June 7, 2020
0

found this helpful
Best Answer
I believe you could get more money by posting the accessories individually and the rest as a group.
Accessories always bring in more money than plates, cups, etc.
They usually sell faster and are easier to ship than a larger group.
Your platter, creamer and sugar, large bowl, will sell faster and sell for more if sold separately. You may have trouble finding a sold price for these pieces as they are more rare so when you list them just start your price high - at least $50 for each and if it does not sell at auction lower the price after 4 weeks (lower it $5 and wait for a buyer). If these pieces do not sell after 2 months then consider listing them as a fixed listing with 'best offer' option.
Sales may happen quickly but not usually.
You need good pictures of each item (not as a group) and make sure you have the correct weight for shipping - but do not over do it either.
You could list the soup bowls, plate and 3 salad plates as a group but shipping will be difficult.
If you list these on Craigslist, Facebook Marketplace, etc ans show them as pick up only this might help with shipping problem.
www.replacements.com/.../hlcpeg.htm
This is what can happen at regular auctions and remember - even with eBay - whatever the final price may be - it has to go for that price.
Can you imagine how this person felt when they had to let their set go for $15?? Very sad..