I have had her since I was 8 in 1991! There are no scratches and she has never been taken out of the box. She's certified and papered and is a first edition. My great grandma had gotten her for $200.00 at the time. How much is she worth and how do I sell her?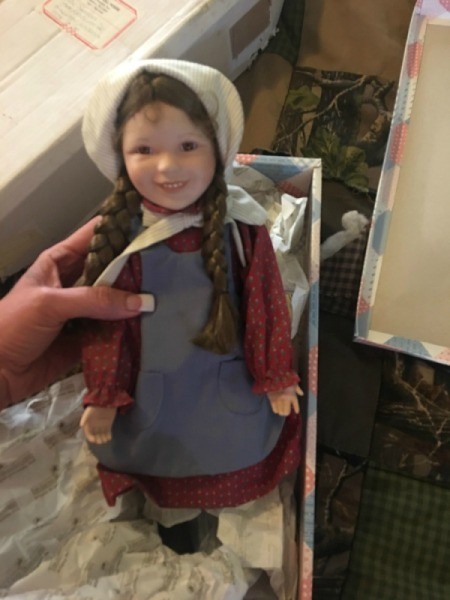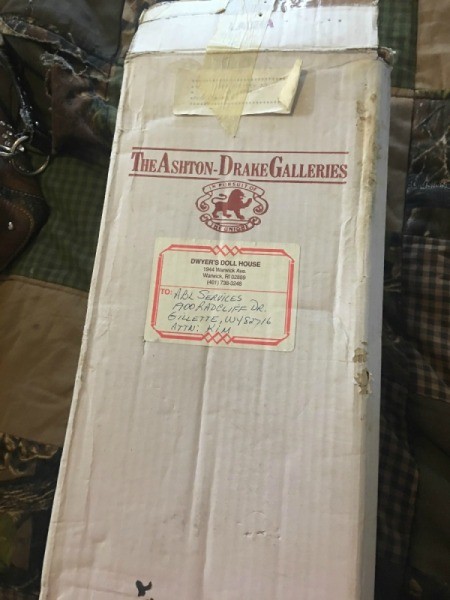 Answers
May 13, 2017
0

found this helpful
Best Answer
Ashton Drake dolls were and still are mass produced which means they are very plentiful and not very valuable. Occasionally a doll may sell for a little more but it is rare. I would suggest you keep your doll or maybe give it to someone who will appreciate how long and well you have kept this doll.
As a general rule, dolls like this are very slow movers on auction sites and are a real pain to ship because they are fragile and insurance is expensive. By slow moving, I mean some sellers have one doll listed for weeks/months or even years and it may not ever sell.
If you are still interested in selling then you might want to look into Craigslist as this would be local with no shipping involved.
Asking prices on eBay do not really mean very much but here is a link showing the same doll that recently sold on eBay (which is a better idea of real value).
May 12, 2017
0

found this helpful
Keep in mind that just because a doll may be fancy, old, inherited, etc., it most probably has little value as most are mass produced in the thousands and very often include the rather misleading term limited edition in their names. A doll's condition is extremely important in considering value-the best doll prices are paid for dolls literally never removed from their boxes. You can find prices for some dolls on EBay and try online for further research. This site is a good place to start:
September 17, 2017
1

found this helpful
Hi. I have 13 Ashton Drake porcelain baby dolls. They have all the documentation and have never been removed from their boxes.
I have looked on Ebay and I'm not having much luck even getting an estimate. Would these be worth a bit more if I sold them all together or piece by piece?
Answer

this Question

...