Browse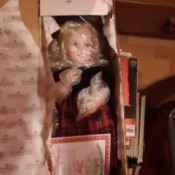 Value of an Ashton Drake Porcelain DollI am trying to find the value of my doll. It is a seasonal Ashton Drake Galleries porcelain doll named "Joy". The authenticity number is 817-2A.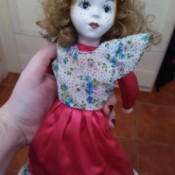 Age of a Porcelain DollHow old is this doll? Apparently, it was owned by my great-grandmother and brought to my grandparents' house when she died. That's what my mother remembers. It appears to be machine stitched, but I am not sure.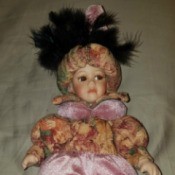 Identifying a Porcelain DollI was given this doll by my grandmother's friend a while ago. I was nice and took her/him, but I don't want it because I don't do anything with it. It has no markings, and her clothing is glued shut. I want to know what she is worth, so I could sell her to someone who wants her.


Questions
Advertisement