Finding the Value of a Dandee Porcelain Doll
Questions
Ask a QuestionHere are the questions asked by community members. Read on to see the answers provided by the ThriftyFun community or ask a new question.
I have a hand made bisque porcelain doll that was given to me and for the life of me I can't find out when she was made. It says the manufacturer is, Dan Dee international and her name is, Nicole. She has brown curly hair it's in pig tails, I don't know if she came with it like that.
Her dress is a red velvet from a little above the waist up and the bottom half is white with red hearts on it it's just the outline of a heart it's not colored in solid, white lace stockings/leggings, and white shoes that have a buckle on top. Her dress has a red bow separating the top half and bottom.
My camera is broken so I can't take any pics. If anyone has any ideas I'd greatly appreciate any help I can get.
Thanks.
Answers
March 16, 2018
0

found this helpful
Dan Dee is a mass-produced doll. it is worth less than $25.
March 16, 2018
0

found this helpful
DanDee (Dan Dee) dolls have been produced for many years and almost all styles/names/sizes were produced in very high numbers which tends to bring the value down on all dolls made by this company.
I did not find a doll matching your description (or Nicole) but similar dolls are presently selling for less than $35.
You can keep checking eBay and Etsy for your doll but since there are so many dolls listed, it may take a long time to find one. Even if you find a Nicole listing you cannot go by the asking price but only a "sold" price but you may be able to gather more information - such as year made.
Here is a link to some dolls presently listed on eBay and Etsy.
Here is a link to an appraiser's opinion of Dan Dee dolls. This post is over 4 years old but remarks are still true today.
If you decide to sell your doll, you might want to consider listing it on your local Craigslist. You can ask a higher price and reduce it if no one shows an interest.
Dolls always sell better during the Christmas season so you might want to wait a few months to list it.
Answer

this Question

...
March 28, 2015
0

found this helpful
How much is the Natalie doll by Dandee worth?
By Pam
Answers
March 28, 2015
0

found this helpful
I was not able to find the specific doll you requested. Keep in mind that just because the doll may be fancy, old, inherited, etc., it most probably has little value as most are mass produced. You can try the site below to start your own search:
Answer

this Question

...
November 29, 2014
0

found this helpful
I have a Dandee collector choice "Soft Expressions " bisque porcelain doll with wicker carrying case and an additional outfit. She was made without eyes. She has red curly hair and a red dress with a lacey white part that goes all around the neck. The designer is Barbara Collins. The senior quality inspector was Sylvia Sotto. The package was printed in Hong Kong and doll made in China. I took pictures, but was not able to attach. Any suggestions or help on how much she is worth with this manufacturer's defect. Thank you.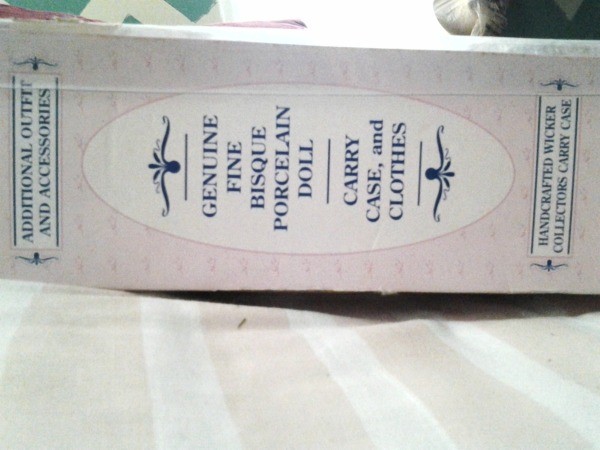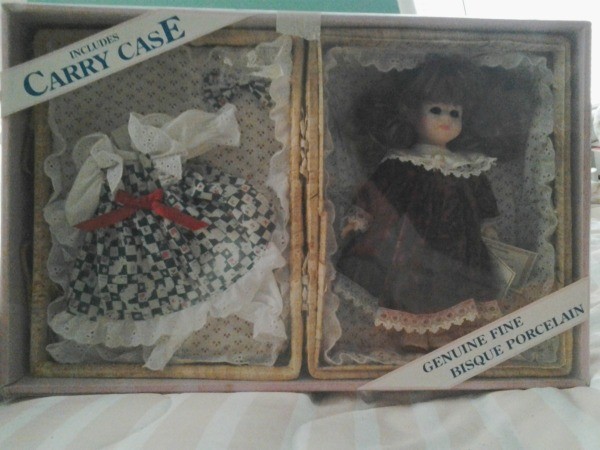 By Martha
Answers
December 1, 2014
0

found this helpful
All Dandee dolls were mass produced and usually sell for less than 20.00 (usually lower) but I have never heard of a doll "without eyes" so who knows the value?
This defect may actually lower the value as most people would not want a doll without eyes. Because of the high number of Dandee dolls available there will probably be very few actual "collectors" and that is the kind of person who would maybe want something like this.
Answer

this Question

...
How much would my, Collector's Choice by DanDee, porcelain doll be worth?
By KF
Answers
July 26, 2013
1

found this helpful
it seems this type of question is the most popular one on this site - several times a week. Most do not receive answers because almost no one here can give you the answer to your question.
The answer is almost always the same:
You have the doll and therefore you have all the information needed to do the research.
Try eBay, Etsy, Google and you may find information that you are looking for. It would be very unlikely that anyone here could help you with this - but you may get lucky..
Do your research - it's fun.
Answer

this Question

...
March 18, 2013
0

found this helpful
I have some porcelain dolls by Dandee that my husband found in an abandoned house and they are stamped on the neck. I was wondering if they are worth anything. They all look Victorian.
By Brenda
Answers
March 20, 2013
0

found this helpful
Go to ebay and check the prices. There are so many that it is hard to say. It depends on the particular ones you have the way it looks.
Answer

this Question

...
Related Content