I have a porcelain doll collection and I'm not sure how to sell them? Help :)
Answers

September 25, 2016
39

found this helpful
I want to sell my porcelain dolls, and I don't know how to go by how to sell them.

September 27, 2016
22

found this helpful
How do i sell my dolls I have many some the ones I got i rember my grandma having the eyes roll so how could i get the value and sell them

October 19, 2016
3

found this helpful
Live in Motley Minnesota have porcelain dolls for sale also Barbie dolls in boxes good condition who can I talk to about selling

October 23, 2016
4

found this helpful
I have Heart to Heart, Barbie, Ashton drake and Heritage Duck collection where can I sell them.

November 30, 2016
13

found this helpful
How do i sell them and were can i see how much that they go for

February 21, 2017
0

found this helpful
I have collected dolls for many years. The best way to sell your dolls is to have a auction in your home. Less stress on you and the dolls.
You will need to find a good auction company in your area. I wish you a lot of good sales.

May 20, 2017
1

found this helpful
Best way is to go auction. I have a doll collection and I have gone through Theodore Bruce Auctioneers in Australia - don't know how they will go but they have catalogued for me and will be seen by a lot of countries. Check if you have auctioneers there who might do the same.

May 21, 2017
0

found this helpful
Hi
I have a large porcelain doll collection as well. I rang an auctioneer in Australia Theodore Bruce who specialises in overseas buyers as well as in Australia. I delivered my dolls and they catalogued and put a fair estimate on those dolls which I did not put a reserve on.
I have six days to go so we will see. Worth exploring.
July 9, 2017
3

found this helpful
I have a large porcelain doll collection, where do I sell them
Read More

Answers
Due to hard times and difficulties, I need money to pay my bills. I am selling my porcelain dolls. They are in good shape. Can anyone suggest where I might be able to sell them? Thank you.
By Lavette
Answers

September 25, 2011
0

found this helpful
Best Answer
You could try ebay. You could also call antique and collectables dealers in your area. What you get for them will depend on age, whether or not you still have the orgional boxes, and certificates of authenticity.
Answer

this Question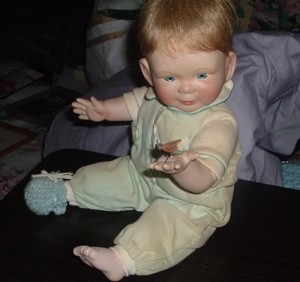 I have a variety of porcelain dolls, from babies to Shirley Temple and would like to know how I would go about selling them? They all have authenticity and numbers on them.
By Mary Stewart from Brookline, MA
Answers

(Guest)
Gold Post Medal for All Time! 846 Posts
December 18, 2010
0

found this helpful
I agree with an archived post made by MisMachado:
If they are really collectibles and of vintage, try Etsy.com. They have some strict guidelines, but are great to deal with, and a lot less expensive than eBay is.
MisMachado (10/16/2010)
Read More

Answers
How can I sell my mom's collection of porcelain dolls?
Some are Ashton Drake and some are Danbury Mint.
Some have the receipt with them. She had about 85 dolls
By Melody from Dayton, PA
Answers

April 3, 2015
0

found this helpful
Dear Melody,
Thank you for your post and interest in Ashton-Drake dolls. Unfortunately, we no longer have a secondary market for retired dolls.
You may want to check eBay or visit an antique/doll shop to get a value for your ballerina doll. Good luck! Thank you, Chris

April 4, 2015
0

found this helpful
I hope your mother enjoyed her dolls during her lifetime. Unfortunately it is not easy to sell dolls of this type as most were mass produced and are easily found in large supply over the internet.
You can check out Google, eBay, Replacements and many other sites will appear on Google. Craigslist is good as you do not have to ship.
Many sellers have dolls listed for months (even years) before they sell.
Dolls are difficult (and expensive) to ship as most are a larger size and need "special" boxes and packing.
You can check out sold listings on eBay to see what buyers are really paying for dolls of this type.
Also you may have a special doll in this collection that will sell quickly and for more money. Research is the only way to find an answer to your question.

July 14, 2016
0

found this helpful
This is Kathleen. I inherited dolls from my mother. They were all hand made by her, hand painted and fired in the kiln. She made the clothes herself. How can I find out how to price them? They didn't come in boxes, because she just made them at the doll shop and brought them home.
Read More

Answers

I have three huge bins of porcelain dolls. I am looking to sell them, but can't find any place to sell them. A lot of them have boxes and certificates with them. How can I sell these dolls?
Answers

Myrna
Bronze Feedback Medal for All Time! 168 Feedbacks
August 8, 2015
0

found this helpful
You can sell on amazon.com, ebay.com, etsy.com, or post on craigslist.org and pinterest.com. The postings are free, but some charge a fee for using their website if the item sells. You can post photos of the dolls individually or grouped; your choice along with contact information and description. If there are any flaws, it's best to put it out there with pics of them, so prospects are not deceived.
Read More

Answers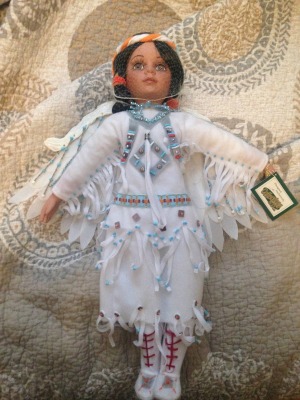 I have a Heritage Signature collection that consists of 11 dolls, 6 big ones and 5 mini ones. I got them all when I was a little girl and not sure what they are worth now and would possibly like to sell them.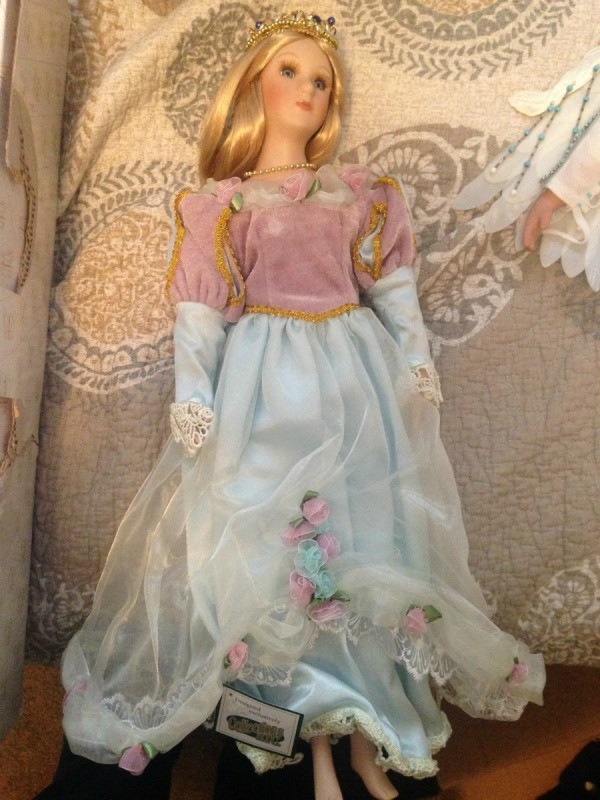 By hailee sears

Answers

December 7, 2014
0

found this helpful
You can check out their individual "value" on Google doll sites or eBay. Dolls are usually difficult to sell and very rarely bring a very big price.
Read More

Answers
Where do I find a buyer for my porcelain dolls?
By Byron
Answers

February 28, 2014
0

found this helpful
You will have to do your own research on eBay, Etsy, Google etc. Then you can decide if it would be better to just sell them at a yard sale, Craigslist or donate to a local charity.
Answer

this Question