Selling a Doll Collection
Questions
Ask a QuestionHere are the questions asked by community members. Read on to see the answers provided by the ThriftyFun community or ask a new question.
How do I find a buyer for my mother's dolls? Some are old royal family dolls such as Diana and Charles wedding dolls. She also has some old presidents, and more.
By Pearl
Answers
October 18, 2011
0

found this helpful
Best Answer
You could try selling them on consignment at a local antiques store. Or you could photograph them and have people bid on them at e-bay.
October 18, 2011
0

found this helpful
Best Answer
Check e-bays "completed sales" for similar dolls. You'll learn what the doll sold for, how long it took to sell, and lots of other valuable info. There is also a doll museum in Brunswick, GA. You could google it and check with them. Sorry, I can't remember the name!
Answer

this Question

...
Who buys dolls? Does anyone travel to look at them?

Answers
October 5, 2016
0

found this helpful
Best Answer
I do not know where you live but it is very difficult to sell dolls almost anywhere unless it is a very special doll.
Many people think they have "special" dolls but the internet has
made almost all brands/types of dolls so plentiful (and very cheap)
that you can get almost as much money at a yard sale and a whole lot less trouble.
Check out your dolls on eBay and other sites (try Google) and also check the actives of Thirty for more information.
It seems that porcelain dolls are the most plentiful.
I do not mean that your dolls may not be special so check for
yourself. Some people are using Craig's list to sell things and
with Christmas on its way you may be able sell your dolls.
Answer

this Question

...
Perhaps you inherited a doll collection or are simply downsizing and decluttering, but now you are thinking of selling your dolls. This is a page about selling a porcelain doll collection.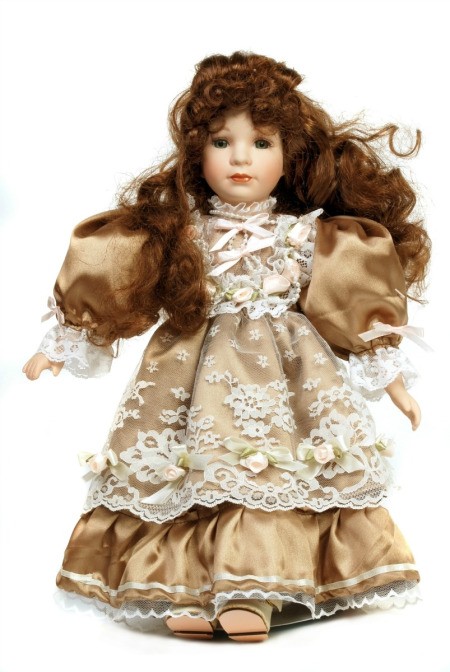 Archives
ThriftyFun is one of the longest running frugal living communities on the Internet. These are archives of older discussions.
Where can I go to sell collectible dolls other than eBay?

By edna from NY

Answers:
Selling a Doll Collection
You can try Craig's List. (10/14/2010)
By Rose Smith
Selling a Doll Collection
If they are really collectibles and of vintage, try Etsy.com. They have some strict guidelines, but
are great to deal with, and a lot less expensive than eBay is.
MisMachado (10/16/2010)

By Marsha
I want to sell my dolls. I have a big selection. Included are Leonardo and Knightsbridge dolls. Any suggestions?

By tracey j from west Midlands

Answers:
Selling a Doll Collection
Check your dolls out on eBay. If anyone has any of them listed, you'll get a good idea how much the dolls are worth. Dolls are a great item on eBay, too. Consider quality, condition, demand, age, and do your homework. You'll learn a lot.

You'll be charged a listing fee (sometimes it's free and you'll often be able to add as many as 12 pictures of each doll, and that also might be free. When (and if) your doll is sold, you'll be charged a Final Value Fee based on how much it sells for.
If you are paid through PayPal (which is the safest), you'll be charged a fee by PayPal, but it's safe and usually very fast, so you're able to ship your doll right away. You'll have to be willing to pack and ship in a timely fashion and sometimes that can take up a lot of time.

It sounds a lot more involved and difficult than it really is. To get started, just contact the sales department of eBay, and someone will be happy to help you. They have people trained to guide you through every aspect of buying or selling on eBay.

Good Luck to you.
Pookarina (06/15/2010)

By Clyde
Selling a Doll Collection
Collections such as yours are getting harder and harder to get rid of, let alone make much of a profit. Because of the advancing age of the collectors, they are looking to "down size" and the younger people just aren't interested. They do not have sentimental ties to such items and are the generation of wanting "new". (06/17/2010)
By Dorothy
I have a large collection of dolls: Effanbee, Barbie, and other collections. I would like to sell them. I also have a Michael Jackson, Princess Diana, her flower girl, and Fergie, to mention a few. Can anyone give me some advice for the best method for selling them?

By PUCCI from GA

Answers:
Selling a Doll Collection
I'm sorry to say that doll collections, etc. are only worth what a buyer is willing to pay for them. Place a free ad on Craigslist, or try selling the collection on eBay.
And if you still don't have any luck in selling them, donate them to the Goodwill or Salvation Army and get a tax deducible receipt for income tax purposes. (02/01/2010)

By Marjorie
I have close to 250+ dolls, some from late 1950s to 1980s. I have some Barbies. When my grandmother passed away they were left to me. Some are marked and I have checked on my computer for some prices and the ones marked are priced good, but lots are not marked. I'm wanting to sell all for one price. How do I do that?
Brooke from Springfield, MO

Answers:
Selling a Doll Collection
I am hardly an expert, but the prices on these items can vary wildly depending on several factors including: condition (best if in mint condition or in the original box), rarity, the market (there was a real Barbie mania a few years ago which drove up prices). There is also a market for the little accessories, doll houses, cars, etc.

I would suggest you try to find a Barbie collectors' group in your area and contact them for some info. I also believe that there would be info in some doll/Barbie doll magazines. But I think the overall market for collectibles is down due to bad market conditions, and people I know are holding onto things until prices pick up.

If you want to sell the collection all in one piece (you probably would get less overall than selling them one by one) try contacting a doll store in your area. Many of them buy vintage doll collections. (02/18/2009)

By pam munro
Selling a Doll Collection
I had been slowly selling off the doll collection, which I had inherited.
You'll make a lot more money if you sell 1 piece at a time or in small batches.

What I have done is take what I want to get rid of in a tote bag to both antique shows and doll shows and just mention that you have some dolls with you, you would like to know how much they're worth and you are interested in selling them, you will be surprised how fast you can get rid of them.
Then there's always the newspaper Craig's list and eBay. (02/18/2009)

By Babette
Selling a Doll Collection
You have gotten some great advice. Mine is fast nickles are better than slow quarters, and many people can't afford the whole pie. That is why they have a slice.
Divide the dolls into like categories; maker, brand, year, or whatever. See what others are selling them for on ebay, then sell accordingly. If you have as many as you say, you could announce it in the local paper or on Craig's List that you will be showing and selling these dolls at a sale, then dress them up and display them well. Most doll collectors will flock to your door, with cash in hand.

Take some nice shots of several in each photo, giving you the most exposure for your four free shots on Craig's List. In other words, don't just shoot one of four dolls, shoot four of four or six dolls, giving the viewer a nice variety. If you don't sell them all the first time, do it again. You can renew an ad on Craig's List once every 7 days (I think) so keep it fresh if you are selling them a piece at a time.
Good luck. (02/18/2009)