Value of Collectible Dolls and Figurines
Questions
Ask a QuestionHere are the questions asked by community members. Read on to see the answers provided by the ThriftyFun community or ask a new question.
I found a Maggie Collection, Forever Friend doll with a certificate of authenticity, still in its original box in my garage. Is it worth anything?
Answers
June 21, 2018
0

found this helpful
Best Answer
Companies mass produce these dolls in all sizes, styles and "collections" so they have a very low value as they are so plentiful.
If you had submitted a picture it is possible someone may have been able to pinpoint a sale of doll like yours but there are several "Maggie Collections" and also several "Forever Friends" and these are made by different companies but basically, most all of these dolls have approximately the same value.
eBay is the main doll selling site (in the world) so this is usually where research for doll values will begin. Only the actually "sold" listings can be used as asking prices can be all over the place and dolls are very slow sellers even at very low prices.
These dolls generally sell for $8 to $25 but sellers may have them listed for months and months (I recently saw where a Maggie Collection doll had been listed for over 3 years (listed at $14) and still not sold.
I am going to list some links that you can check to see if any of these dolls are in the same collection as yours.
This is a similar doll from the "Forever Friends" but from the Pamela Collection - same company and about same value but listing price and not sold.
You can look for your particular doll on Google, eBay, Etsy, iOffer, Letgo, or your local Craigslist as you will recognize your doll from the listings/pictures.
If you decide to try and sell your doll, I would suggest you try listing her on your local sites like Craigslist, LetGo, 4Sale, or any other site that has local listings.
Dolls usually sell faster on local sites as the person can see the doll and there is no high shipping cost involved.
June 21, 2018
0

found this helpful
Best Answer
If you decide not to try to sell her, you may want to consider asking around to see if a church, Habitat for Humanity or another organization who work with families, either in or recovering from a crisis, knows of a child who would love a doll of her or his own. I am a strong believer that every child should have a special toy that is just theirs. Since most mass produced dolls have little market value, this gesture gives them huge morale and karma value. Just some food for thought! Thanks!
Answer

this Question

...
I came across some dolls and figurines and I'm sure they're worth money, but I'm not sure who will be honest about their value. Where's the best place to get the most money?
Answers
October 26, 2017
0

found this helpful
Best Answer
Any value this type of doll will have will probably be from a collector which means they will be looking at the overall condition of the box/package as well as the item.
Local auctions are not always a good option for items like this as many people go to auctions to find "stuff" to resell so low price is what they look for.
Local auctions charge a percentage of the sale (and other fees) to the seller and the buyer which means you will not receive the total sale price and the buyer will have to pay more than the sale price. I have seen fees at 15 -20% of the sale price.
Many auctions will not sell a single item that they feel will not bring more than $5-$10 but will want a group of items to place up for bid.
Also, once the item is placed up for bid you cannot change your mind and not sell it for the price someone bids (which could be $3.00).
Dolls like this are mass produced and this was a very cheap version that was typically sold in drug stores (Walgreens, etc) as they were not of sufficient quality to be sold in larger toy stores or department stores.
A collector may still be interested as this type doll was usually not "saved" but were played with and then thrown away.
Wizard of Oz is still popular and this type of item is always popular around Christmas but items are so plentiful that not many will sell for high prices.
eBay and Etsy sell more dolls like this than any other medium but still they are usually slow sellers.
If you have never sold on eBay (and do not want to wait for a better price) then you may want to consider posting on Craigslist as someone can see the items and pay money immediately.
The good thing about Craigslist (or other on-line local auctions [Google, your zip, local auctions]) is you can ask any price and reduce it if no one seems interested.
Dolls and such usually sell fairly good on Craigslist so I would suggest to start with $50 (this doll) and see what type of interest you receive.
Similar dolls selling on eBay are going for $10-$25.
Here are a couple listed now.
You say you have several dolls and figurines so be careful and do your research on each item as no two will be of the same value.
eBay is the best place to search but you need to search with a company name and any information on the item that may show identification as well as the size (especially with dolls) and you can request to be notified if this item is posted.
Research is time consuming but that is about the only way to find value of items like this.
Please remember - asking prices do not actually reflect sold prices so always check for sold items also.
It may be difficult to find a local store that will pay more than $3-$5 dollars for items like this.
Answer

this Question

...
There are many collectors of porcelain dolls. This page is about determining the current value of porcelain dolls.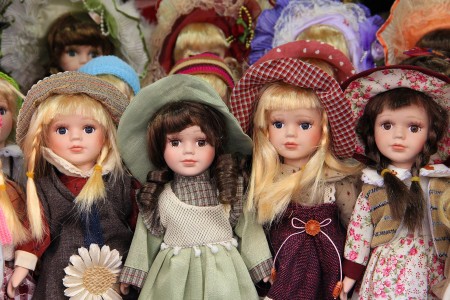 The Enesco figurines designed by Kim Anderson were sold in gift departments and stores. They were mass produced and do not command a high resale value.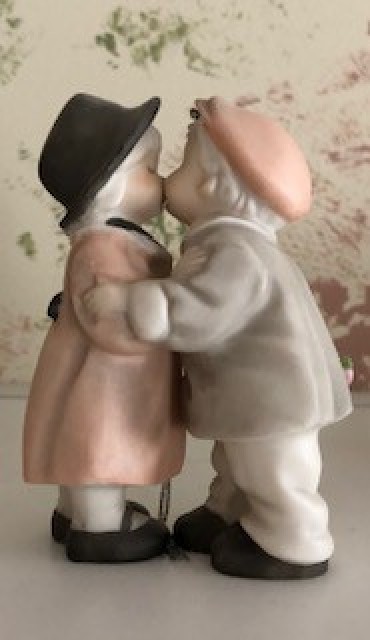 These dolls were designed by Merri Roderick and produced by Ashton Drake. They are mass produced porcelain dolls typically of lower value.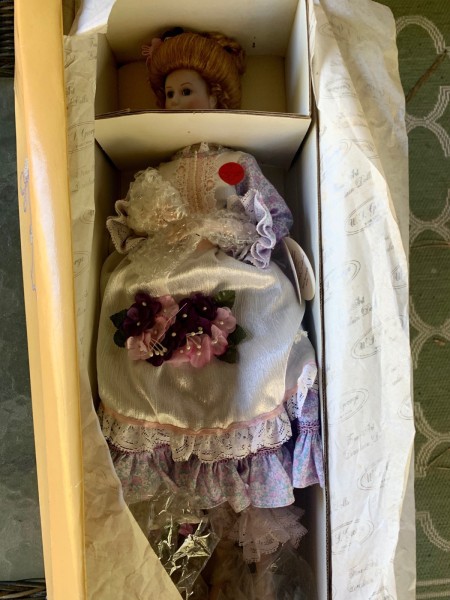 If you have one of these porcelain dolls, here is some information about how to find the value. This is a page about finding the value of Alt. Beck & Gottschalk dolls.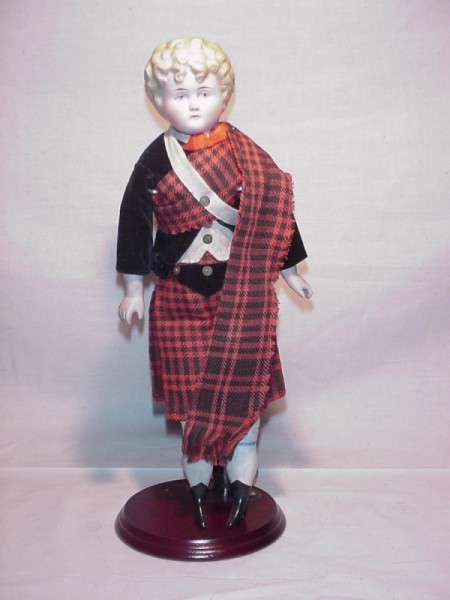 Antique figurines are often highly collectible but are only worth what someone will pay for them. Finding information and value of antique figurines can be a challenge because there are so many varieties and manufactures of these figurines.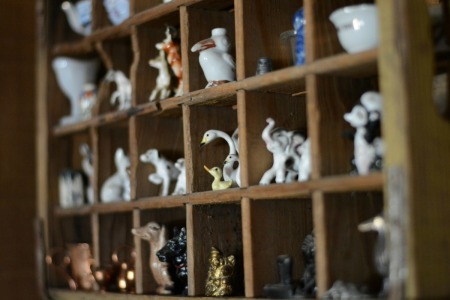 Many dolls are collectible and depending on their rarity and quality, may be valuable to a collector. This is a page about finding the value of Ashley Belle dolls.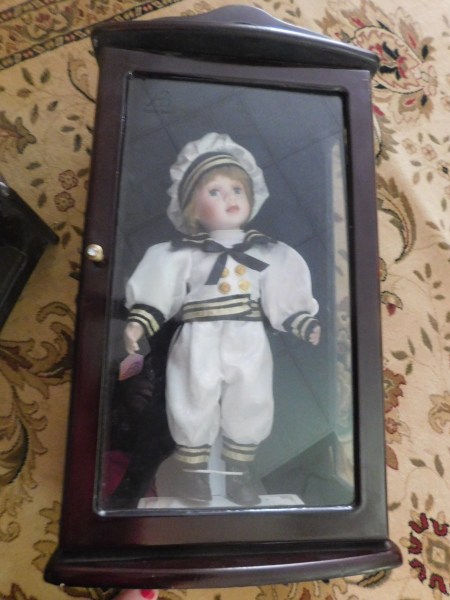 This is a page about finding the value of Granville House dolls. There are several designers and manufacturers of porcelain and other collectable dolls. Finding the value of a collection is important for insurance purposes or if you are planning to sell one or more of the dolls.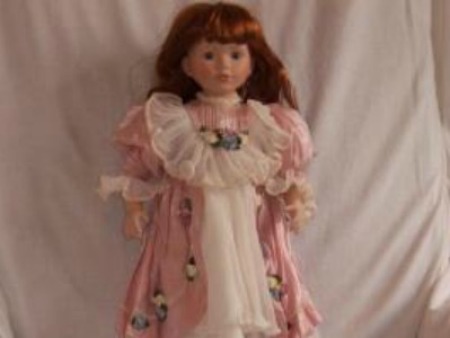 This is a page about finding the value of Seymour Mann dolls. The value of collectible items such as dolls can fluctuate over time.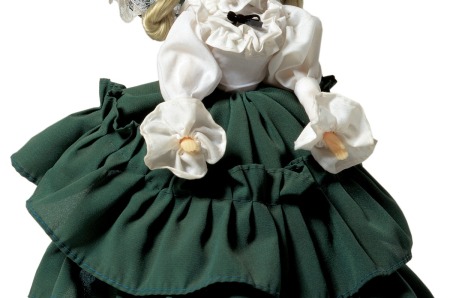 This is a page about finding the value of Princess Diana dolls. Dolls are a popular collector's item.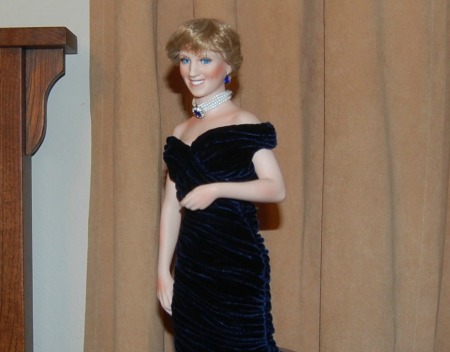 Advertisement