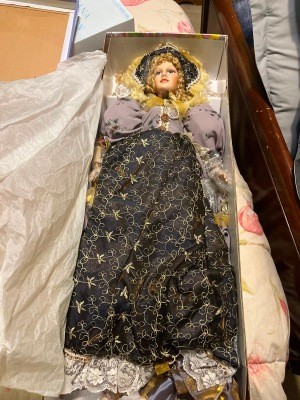 I have two Tatiana Collection Porcelain dolls that were at my grandma's house and was trying to see if they are worth anything. The first one is named Dora 8069, while I am unable to find anything on the second. Can someone let me know if these are worth anything? Thanks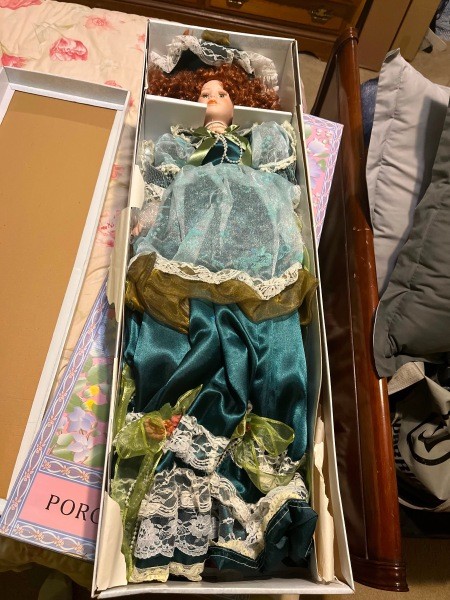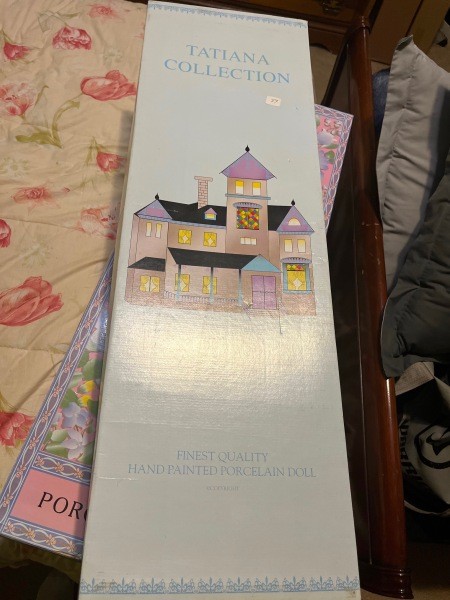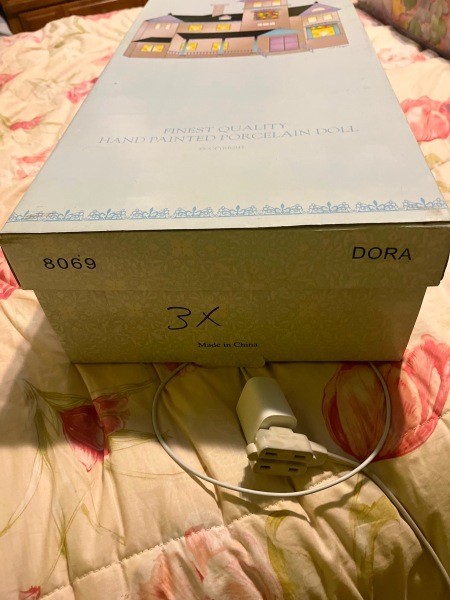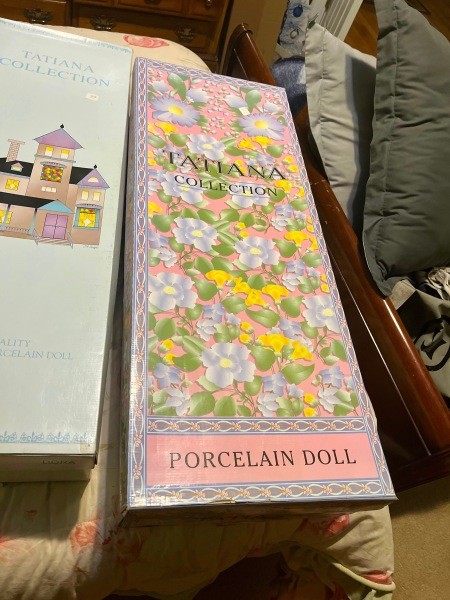 Answers

May 6, 2022
0

found this helpful
Best Answer
Such beautiful dolls but the value will usually be very low.
So many people are downsizing and dolls are one of the first items to go as they really add no useful value except in the eyes of the beholder.
Doll collectors do not usually look for mass-produced dolls and collectors are usually the only people who will pay more than $50 for any doll.
I did find a few dolls from this collection but it's difficult to search as so many companies made dolls with the 'Tatiana' name that have no connection to your dolls.
Here is a doll from this collection listed for sale on Etsy for $53 but this is a 36" doll and they are usually more valuable than smaller dolls.
www.etsy.com/.../betsy-is-a-36-doll-from-tatiana-finest...
here is a 20" doll listed on eBay for $23.99 + shipping.
This seller has over 1,700 items for sale so it's possible this doll has been listed for sale for months but maybe years.
A for sale item does not represent value as only a sold item shows what someone was willing to pay.
You can place a watch on this item to see if it sells.
www.ebay.com/.../273775407371?hash=item3fbe49310b...
You may be able to sell your dolls at a yard sale for more money and maybe faster as the buyer will not have to pay shipping charges.
Value? probably $20-$35 but how long to sell?

May 6, 2022
0

found this helpful
I found Tatiana Collection - Victorian Porcelain Doll - Limited Edition 16.5"
poshmark.ca/.../Tatiana-Collection-Victorian-Porcelain...
C$100

Judy
Gold Post Medal for All Time! 677 Posts
May 6, 2022
0

found this helpful
These are mass-produced dolls that were advertised as investments. Unfortunately, they are worth far less than they were sold for.
The most you can get is $25, and that is if it was never taken out of the box.

CDC
Bronze Tip Medal for All Time! 59 Tips
May 6, 2022
0

found this helpful
This Tatiana Collection doll is listed for $20:
offerup.com/.../35947599

May 8, 2022
0

found this helpful
I think they are quite big. 
I found a 36" Doll Betsy From Tatiana Finest Doll Collection at USD $52.99
www.etsy.com/.../betsy-is-a-36-doll-from-tatiana-finest

I found anover doll from Tatiana Finest Doll Collection in this question
www.thriftyfun.com/Value-of-a-Porcelain-Doll-7.html
The box is similar to your doll's box, and the doll itself is similar to your second doll. The owner of the doll wrote that the mark on the neck of the doll says Cathay Collection. What is written on the back of your doll's neck?
Answer

this Question