This is a very healthy breakfast muffin and has extra fiber and omegas. Takes less than 5 minutes from start to finish, is baked in the microwave for 1 minute, and you can eat it "on-the-go" instead of skipping breakfast when you are pressed for time.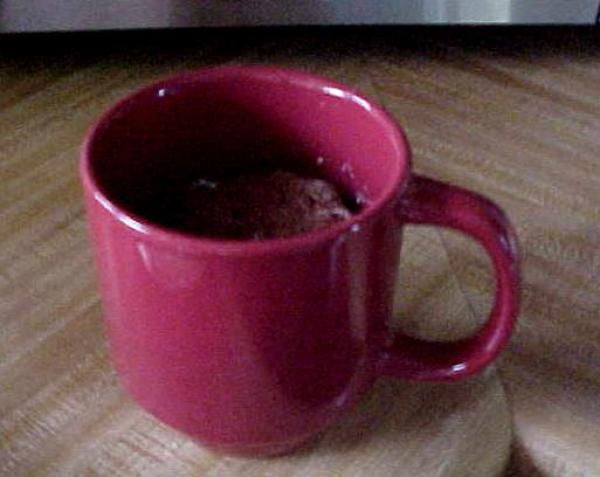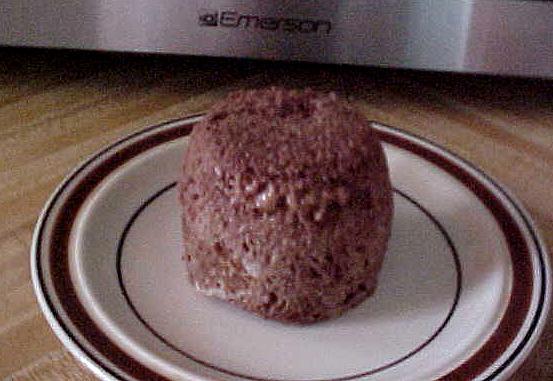 Ingredients:
1/4 cup (4 Tbsp.) finely ground flaxseeds
1 Tbsp. Brown Sugar or Splenda Brown Sugar
1 Tbsp. Cocoa powder
1/2 tsp. baking powder
2 tsp. water
2 tsp. coconut oil (or canola oil)
1 egg
Directions:
Combine all dry ingredients in a large coffee mug. Then stir in last 3 ingredients with a fork until well mixed.
Set in the microwave and set at high power for 1 minute.
Turn upside down onto a plate, and tap lightly. The muffin will fall out.
Remove the cup, and wash the cup out. If you leave it, it is more difficult to clean.
Prep Time:
about 2 minutes Minutes
Cooking Time:
1 minute Minutes
Source: I sort of incorporated ingredients from several recipes that I Googled up. So, although it is not my idea, it is my recipe.
By Harlean from Hot Springs, Arkansas