I recently found this and fell in love. But I am a re-seller so I need to know the value. I have looked on eBay till my eyes twitched.
I can't seem to find it on Google, either.
The markings on the back do not help. Does anyone know what it means/says and if you have seen it? Thanks for any/all help.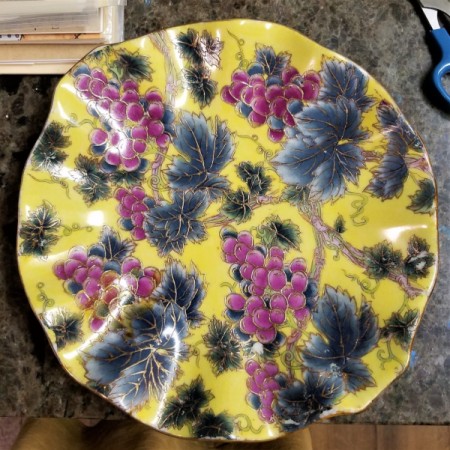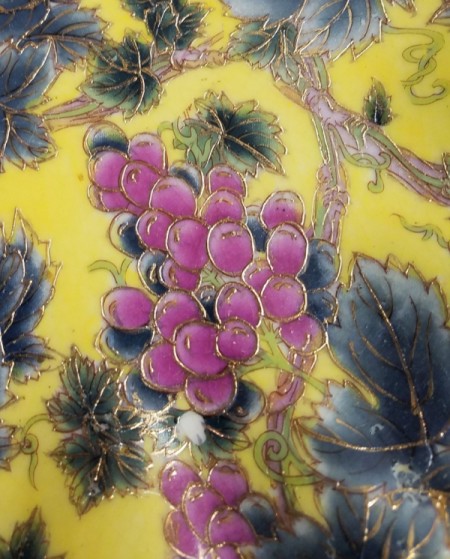 November 16, 2018
0

found this helpful
Best Answer
So here are my thoughts....
I think it is from Latvia.
Here are is a link of why I think that:
www.alamy.com/.../latvia-made-in-blue-vintage.htm
Here is a list of all countries that end in A...if you want to try others:
youthworkinit.com/.../Countries-Ending-in-A.pdf
If it is from Latvia, Replacements most likely won't be able to help you. We tried getting them to buy my grandma's dishes from Hungary (which were probably 80-100 years old) and they wanted no parts of them and could not ID them. I love Replacements, but they are not good for some things.
There are not a lot of items from Latvia on eBay at the moment, but those plates that are, are all unsold and some as low as 99 cents. NONE MATCH YOURS so I am not saying that is your value...you would need to find an exact match to yours on eBay or another site to get today's current market value.
You could also take it to a vintage store and see if they can give you a value.
Thanks for sharing it!! It is very lovely!!! You could just try to resell it as a grape and floral pattern plate and hope for the best on a 7 day auction...let the market dictate the price.
People still love grape patterns and it is quite colorful and would look lovely on someones holiday table.
Post back what you decide and what you get for it as I always like to know how things turn out!!