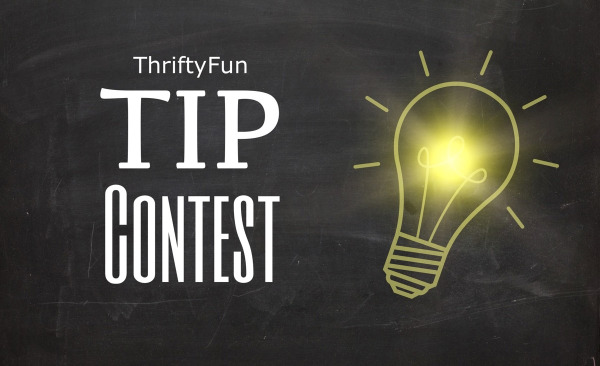 Thrifty Tip Contest
(March 6 - 12, 2010)
This contest is over. See the winners and other entries below.
| Duration | Entries |
| --- | --- |
| March 6 - 12, 2010 | 56 |

I remember the days when we used a big black 3-legged wash pot over an open fire to wash clothes. If there's anything I learned and remember best, is how to get and keep white clothes clean and the whitest possible.
Read More...

This tip will save you looking for a matching bottom and top sheet with matching pillowcases. Put folded sheets and one of the pillowcases inside the other pillowcase.
Read More...