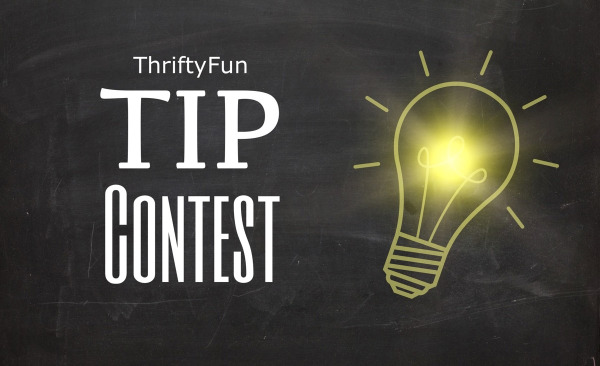 Thrifty Tip Contest
(December 11 - 17, 2010)
This contest is over. See the winners and other entries below.
| Duration | Entries |
| --- | --- |
| December 11 - 17, 2010 | 60 |

When reorganizing my home, I used to forget where seldom-used items got redirected to. After some frustrations, I learned to keep a recipe card file of alphabetized note cards, one for each item I moved.
Read More...

I recently saw a tip about recycling a microwave plate. Besides keeping the glass microwave plate when replacing your microwave; be sure to also keep the plastic piece the plate sits on that works as the microwave turntable.
Read More...

Peroxide is cheaper than bleach, healthier for you, and kills bacteria. Check out these options: Take one capful (the little white cap that comes with the bottle) and hold in your mouth for 10 minutes daily, then spit it out to cure canker sores.
Read More...