This tip is written for PC (Windows) users. Here is the quick and easy way to create a shortcut on your desktop to turn off your computer.
Copy this text:
Shutdown.exe -s -t 00
Right click on an empty area of your desktop. In the drop down menu, select 'New'. Then select 'Shortcut'.
In the 'Type the location of the item' field, paste the text you copied
Then select 'Next'.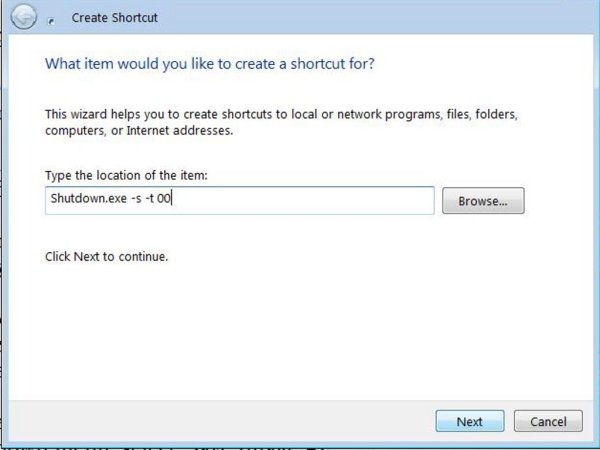 Here, you can name the shortcut whatever you like or leave it as is. Then select 'Finish'. Your shutdown shortcut now appears on your desktop. Click on it any time you want to turn your computer off.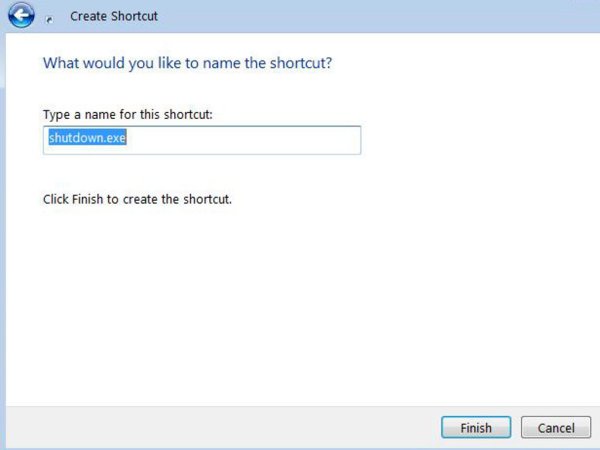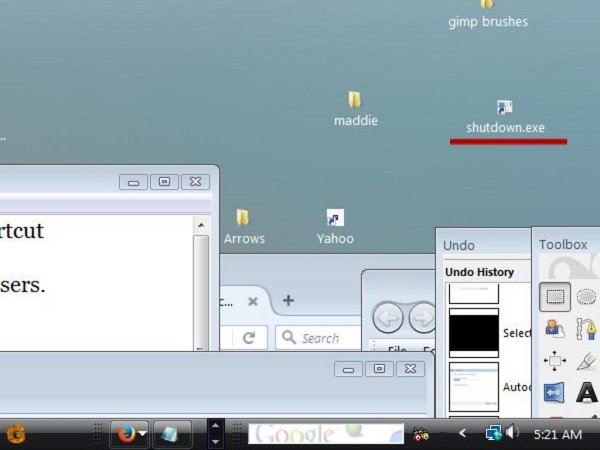 I chose not to leave my icon plain. I made an easy-to-see icon as a replacement. I named it 'OFF'. If anyone is interested in how to do this, I can show how in another tip.