Spending Less on Entertainment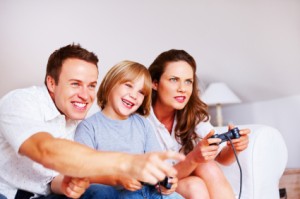 This is a guide about spending less on entertainment and finding enjoyment from low cost activities.
Solutions
Share on ThriftyFunThis guide contains the following solutions. Have something to add? Please share your solution!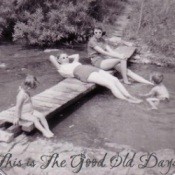 You have all heard about "the good old days". Well, they were. We never have had enough money to throw away (still don't, LOL). We traveled once every year or two to see family. The kids were small, and we didn't have money to eat at restaurants. So we'd just stop at a market or gas station and buy a loaf of bread, lunch meat, and maybe if we were lucky, a little cheese. No sodas, as we also carried a thermos of coffee and a jug of water.
Years later, we did go for car rides; just for fun. And once we went from San Fernando to Bakersfield, CA just riding (gas was 25 cents a gallon). We did stop to get a hamburger and shared a shake before going back home. Now that was a treat. Today people eat out so much it is a treat for them to eat a home cooked meal.
Yes, everyone is so busy making money these days, but where is it all going? Bills, payments, Ipods, fancy cell phones, etc. I know you're busy, but take a short ride to a park, beach, mountains, and walk if you can. Leave your electronics at home; all of them. Buy a loaf of bread, lunch meat, and cheese, but no mayo or dressing. Do not take sandwiches from home. No fuss.
Take a book to read. Sit on a rock, bench or the grass and just be quite for awhile, at least two hours. It will take some getting used to, all that peace, quiet and nature.
A Challenge; look for something to do that doesn't cost money.
That was the "good old days", even if we didn't know it.
By Great Granny Vi from Moorpark, CA
Spending less on entertainment had become a way of life. Being a single mom, working with "hungry" football players, homeschooling; and all of that before the economy went crazy. Now I find it's so much fun to see how much money I can save. It's better or as good as if I spent so much more on anything. I have many ways I did this.
So let's start with a night in with pizza. I made my own pizza before there was whole wheat pizza dough already made for you. Now at our local Fresh and Easy, everything you need is right there. It's wholesome, brown flour and so easy (you can get pizza dough in white reg. dough if you prefer). With the dough, I use corn, black beans, peppers (red, yellow and green), organic sauce and my favorite cheese topping. Have pepperoni, sausage or whatever toppings you prefer.
It is so much fun to make it yourself and save the money. When I had a house full of boys, it was so much fun doing an assembly line, or making your own personal pizza by dividing it into smaller ones. We played games or had challenges while making the pizza; all with not one child complaining "I'm hungry" or "when is the pizza ready". When it's done, there is an accomplishment with everyone involved. I do this now and freeze it for a fast, organic meal.
You can rent movies for a fraction of the cost of going to one. I do know that the latest and best movie is always coming out. If you choose to do that you have saved quite a bit by making your own pizza instead of buying dinner first. This should be a couple times a year choice. You can get free movies at the library. Entertainment is having fun; not spending tons of money. I have seen great movies at garage sales for $1.00. Even if you spend $5.00 on a new release one, you still save.
Try the library or swapping movies with another family. Look they have local clubs doing just that (with books also). Better yet invite them over and make a night of it, splitting the cost, of course. Afterwards you can play games on what was your favorite part of the movie, or a game of Pictionary about their favorite scene while others guess what it is. Everyone is laughing, having fun not feeling "guilty" on how much money you spent.
There is Banana Split night. The cost of ice cream toppings that you know what they contain and make them yourself. This is another way to have fun spend time together, and save money.
When you do Movie Night at home, don't forget you make the popcorn. The beverages can be juice or soda. If you do allow candy, the 4 for $1.00 at the 99 cent store beats the cost of a theater.
So if you do go to the theater, make sure the rules are clear before buying snacks. This is where they make their money. If the couple times a year you do go, plan in advance and do a matinee they have specials times where it may be a quarter/half of the other showings.
We have made entertainment not game night, or pizza night but a regular event instead of a special one. Everyone has a park near by. Why not go there after church let the kids play, and have a cook out, enjoy the day?
Being an adult, my priorities have changed. Money is tight so I enjoy everyday. If you make it a special event, the family will love it because you said it's special, or you are celebrating something outside the house.
During football, we "swapped" lunch bags with the others so it was a surprise to what each boy was getting (I had a list to pick from). It was the excitement that's brought the entertainment not the money.
Today as living alone waiting to start the next step, I feel the exact same way. I'll take the excitement every time. Life is a blessing. We can make entertainment out of anything. Using coupons and looking for buy one entree getting next one 1/2 price or free is great fun in today's economy and is appreciated by many.
I don't believe there is a reason to waste money to have fun, or ever pay full price for anything. Now that's entertainment being inventive, planning and looking forward to something out of the ordinary. Have a budget, that way it is even more exciting looking forward to the planned entertainment.
By Luana M. from San Diego, CA
I like to note all the restaurants in my area that have "Kids Eat Free" nights and capitalize on those. I also arrange play dates around the summertime "Free Summertime Movies" at our local theatres. Everyone you take will get in free, then they usually have a small "Child's Treat" tray for $3 that comes complete with popcorn, small candy and drink.
Another thing we do is trade off DVD's with our friends, we buy a few and they buy a few - not duplicating. Then, we can share and not see the same thing. It's alot cheaper to buy the DVD's than take a family of 3 or more out to a night at the movies! Even going to a matinee and buying no food will cost you a minimum of $30!
By Jamie from Benton, AR
Fisher Swanson
2

found this helpful
Here are some frugal entertainment ideas for the whole family.
Board Games
Board games are a great investment. If well taken care of, they can easily last a generation. You can often find them at garage sales for a dollar or two, even the new board games. Every family should have some basics like cards, dominoes, chess, and checkers.
Movie Night
Rent a movie, pop some popcorn and entertain the whole family for a couple hours. Take turns picking out what movie to watch. You can order DVD's or videos from the library for free. Sometimes there is a wait but many libraries allow you to place holds online and receive notifications when your items are available.
Discount Movie Theatres
Most areas have at least one movie theatre that runs older movies for cheap prices. All you have to do is wait until the movie has been out a for a few months and it will eventually show up at one of these theatres. Ticket prices can be even less than a matinee and are sometimes double features. Drive-in movie theatres can also be great bargains.
Minor League Sports
If your area has a minor league team they can be a lot of fun to watch and much cheaper than their major league counterparts. The minor league stars of today are often the major league stars of tomorrow.
Playgrounds, State Parks and Local Parks
Most parks are free, especially if you are not camping. Pack a picnic lunch or bring some barbecue. Try out different parks in your area until you find your favorites. Bring a frisbee and a dog!
Support the Arts
High school plays, talent shows and community theatre are generally inexpesive and a lot of fun. You will be surprised at how much talent there is in your community. Churches also have plays and programs that are open to the community even if you don't attend that church.
Watch for Free Days and Free Events
Many museums, zoos and aquariums have free days. This is often one day per month such as the first Tuesday or last Friday. There are a lot of museums that are fun and have areas tailored towards kids. In art museums the ancient cultures exhibits are often fun for kids.
Open Houses, Openings and Festivals
Sports teams often have a free open house before the season starts. Also make note of free festivals and events in your communities. Check your local paper and chamber of commerce for upcoming events.
Zoo Membership
If you have kids who love to go to the zoo you should consider a family membership. It can be a great deal if you plan on going often and have a zoo nearby. Similar memberships are available at museums and aquariums as well.
Farmers' Market and Swap Meets
You don't have to spend much money to have a good time at your local Farmer's Market. Most communities have them on Saturday or Sunday every week during the Spring, Summer and early Fall. You can get some great vegetables for less than you pay at the grocery market and usually there is something fun for the kids to do.
Library and Bookstore Events
Next time you go to the bookstore or library pick up an events calendar. They often have live music or book readings that might interest your family.
This is just the tip of the iceberg. Keep your eyes and ears open and you will find many more opportunities to have fun with your family without spending a lot of money.
If you have some frugal entertainment ideas feel free to post them below.
Only take a certain amount of money with you. When it's gone, it's gone. Park your car and walk a distance to get where you're going. Leave extra money or credit cards locked in the trunk.
Read More...
February 21, 2000
0

found this helpful
For cheap entertainment for the family try looking for activities at your local high school or community college. Schools put on quality plays and music performances at very reasonable prices.
Read More...
We are lucky to live very near to a lovely urban park. My husband is a golfer, and we can get out and use the putting green at the municipal golf course gratis.
Read More...
Questions
Ask a QuestionHere are the questions asked by community members. Read on to see the answers provided by the ThriftyFun community or ask a new question.
We just moved an hour away from any town in the hot central California weather without a house. We are basically living outside sleeping in a trailer and screen house. When we are there we have been very bored because everything we have has been packed up. Is there any simple Ideas for recreation or fun that we can do when were not working on building a living space?

Thank you,
Gloria from Nowhere Land
By guest (Guest Post)
August 20, 2006
0

found this helpful
Cutthroat poker with nails/rocks/leftover wood bits as "money"?
By guest (Guest Post)
August 21, 2006
0

found this helpful
you don't say what the local is like so i can only go by what i'd do here in the ozarks so........find a swimming hole....explore the local woods and look for old orchards or nut trees you can gather from in season. look for dead wood for fires. collect pretty rocks for flowr beds or patios. see how many wild foods you can collect for one meal. go fishing. go hunting. read books. explore the local roads and see where they go. try new recipes. sewing, knitting crochet. paint. if you don't have the money for "real paint" make colors from mud or leaves or berries. make mud sculptures. (my daughter won a contest at the fair by making a bird in a nest out of mud from a neighbors tractor tire) build a b-b-q or a mud oven for baking. oh so many things.....when you use your imagination....like looking at clouds and seeing dragons!!! good luck
By guest (Guest Post)
August 21, 2006
0

found this helpful
Hi Gloria, I too live in central California and we moved onto our property 11 months ago. We too slept in a trailer while getting our current home up to living standards. In the evenings we were so tired to actually get bored. Though our children were bored often. You don't mention if you have children but younger children did some exploring and that kept them busy. Our teenagers read books, listened to music or did drawings. I'm guessing you have computer access since this is an online newsletter. There are so many sites online to get ideas for fun activities and you can even print coloring pages. You can also play games online as well. It does get better and hopefully you will have your home built before the weather changes. Good luck and hang in there.
By guest (Guest Post)
November 24, 2008
0

found this helpful
Play sport like basketball or by just having a picnic out wit some friends.
Related Content