Scenery: My Backyard (Chesterfield, VA)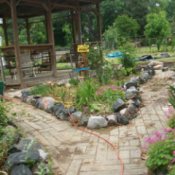 These pictures were taken in my back yard which just about takes up the whole place for all the plants. I have rose of Sharons - 3 colors, angel trumpets - 4 colors, iris, lilies, bananas, palms and many more.
I almost forgot to mention that I made the walkway from recycled wood leftover from my work. The brick path was also done by my wife and I. Enjoy the pictures.
By Willie Q.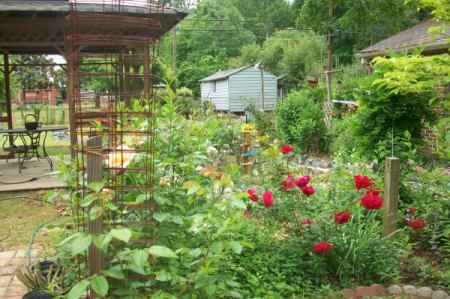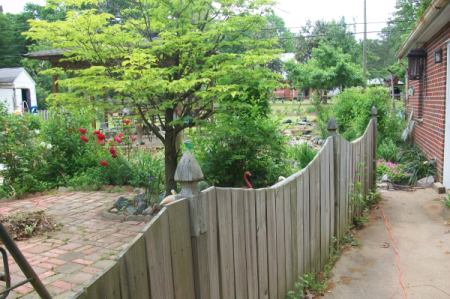 Feedback
Read feedback for this post below. Click here to post feedback.

By
06/10/2011
Color me green with envy, Willie. You have the garden I long for but cannot bring to fruition. Beautiful, simply beautiful. Thank you for allowing me to peek in.


By
06/09/2011
Very beautiful yard. It was a labor of love and it shows. I see a spot to read in and to enjoy the view from. Thanx for letting us peek in.

By
06/09/2011
Hello, what a lovely place to call home! I know how much work goes into making this AND keeping it. So nice that you and your wife enjoy the same ideas and can work together. That is what we need more of in this world. May God richly bless you and your family.

By
06/02/2011
Willie, this is just a nice chunk of Heaven in my opinion. You've taken some space and turned it into something so beautiful and so soul-filling that it makes my heart ache. Once upon a time, we had a yard that looked very similar with a little fishpond that we turned into a kiddy pool for our 3 little girls. Looking at your photos brought back so many sweet memories. I guess we had as much pleasure making it as we ever did looking at it. It was definitely a labor of love.

Thank you for sharing them with us.
Post Feedback
Add your voice to the conversation.
Related Guides
Related Posts