March 19, 2009
0

found this helpful
There are lots of things you could use for the center.
Jenga
Kurplunk (probably misspelled),
Mousetrap game that had a lot of pieces to assemble.
Ants in the pants. With the blue plastic pants
Build a house of cards but cheat and tape them together so they don't crash down as soon as the table is bumped.
Or if you can find/make a stand or use a lazy susan the possibilities are endless. I love your idea.
March 20, 2009
0

found this helpful
Any game that you can stack or involves stacking like Kajanga(tower that you take pieces from until it falls)a couple of barrel of monkeys stacked. If you did it on a lazy susan, stick them down. Or something even easier would be a clear tall vase filled with assorted board game pieces or maybe a multi twig branch set in Chinese checker marbles or checkers with game pieces hanging off by fishing line or string.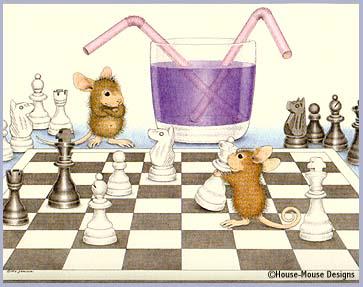 March 20, 2009
0

found this helpful
If you want place cards, use the cards from Candy Land or Monopoly and write the names on them.
I almost always see small (12 or 18 inch) Christmas trees at the second hand store. If you put the Candy Land board in the middle of the table, you can put the tree on it. Decorate the tree with lollipops, gumdrops, etc. Use the little Candy Land markers to stand around the tree. PS, I love your idea.