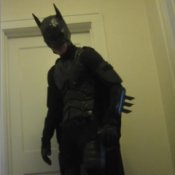 This page has a great information about making your own batman costume. It has detailed instructions for making the mask, boots, gloves, cape and chest plate.

View This Page
This page is not on ThriftyFun, but we had to share it. Be sure to come back and rate it.
Ad
---
Post Feedback
Add your voice to the conversation. Click here to share feedback.